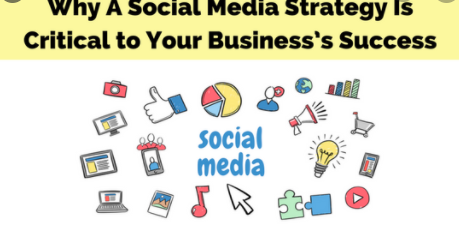 By James Pruitt, Senior Staff Writer
Be Comfortable with Failure. It will Happen:
Forget the aphorism "failure is not an option." Failure is an inevitability. Most social media campaigns fail. Social media campaigners should understand this inevitability and plan accordingly.
Knowledgeable professionals generally run many social media/marketing campaigns simultaneously, and plan for mostly dead ends. However, when success comes, the payoff should more than compensate for the effort.
Resilience counts. For example, in 2012, a clothing company did a promotion offering 20% clothes in the wake of Hurricane Sandy. Were customers in relevant areas amused? No. Did this spell the end for this clothing brand? Absolutely not. They even survived a bankruptcy in the meantime.
This clothing apparel company continues as a viable brand. In other words, if at first you do not succeed, try, try again. In learning from mistakes, business owners should ensure their social media content is memorable, understand their target, and use relevant data. Finally, appreciate the power of social media to reach a large, targeted audience more efficiently than ever before in the past.
Stay Within your Budget- But Have One:
Back in the day, a social media campaign could start from scratch. Now, the competition can outclass even the most talented independent business proprietor on the advertising front. These days, going alone rarely works. Successful online advertisement requires some sort of a budget.
One good use of funds is social media expertise. Maybe someone you know has succeeded in their small business through social media. Social media consultants abound. Best practice is to find the right match.
Other worthwhile expenditures may include social media campaigns. Social media sites such as Facebook allow users to boost small business posts, sending advertisements for goods and services far and wide. Many sites even provide tools for targeting certain demographic and interest groups. While these resources are within your means, their wise use may determine the fate of your enterprise.
A money-making business must consider its bottom-line. Companies may have various goals for growth and product development. These goals should remain aligned with the capacities of the business owners.
Different platforms have various ways to quantify short-term goals. Perhaps in the short term, clicks may take precedence. On Facebook and Twitter, you can even track posts that lead to sales.
Just remember your strategy and bottom line. These measures, such as tracking "clicks" and "likes," are mere stepping-stones. Your company needs to succeed.
Effective use of social media requires intimate knowledge of the relevant platform. Professional users should consider which platform can best reach their target audience. Detailed, specific knowledge of one resource unlocks a full range of social media capacities. This expertise allows the most detailed and specific advertising campaigns and outreach efforts. Each social media platform has its ins and outs. Owners who understand their platforms the best develop the most precise marketing skills.
The more time you have spent on a given platform, the more you are likely to know about its capacities. Once you start a small business, your social media "habit" could become a porthole to make your dreams a reality.
Reaching your Bottom Line:
Social media remains a means to an end. However, as various platforms have developed, different marketing strategies have emerged to best exploit each of these platforms. Small business owners should carefully research methods to get their word out, correctly, through the right channels. The earliest days of "going viral" are behind us. What remains are marketing strategies that provide careful, well-considered paths to deliver your goods and services to just the right interested customers.
VAMBOA, the Veterans and Military Business Owners Association hopes that this article has been helpful.   We work hard to bring you important, positive, helpful and timely information and are the "go to" online venue for Veteran and Military Business Owners.  VAMBOA is a non-profit trade association.   We do not charge members any dues or fees and members can also use our seal on their collateral and website.   If you are not yet a member, you can register here:  https://vamboa.org/member-registration/
We also invite you to check us out on social media too.
Facebook:  https://www.facebook.com/vamboa
Twitter:  https://twitter.com/VAMBOA