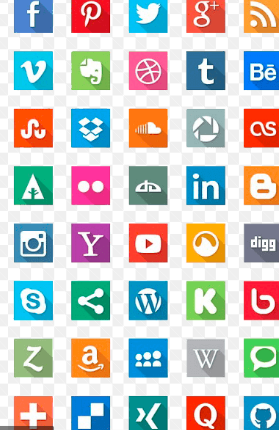 By Debbie Gregory.
Since social media is always changing, it can be very difficult to keep up with all the new social media definitions that emerge every month. Here are even more terms for you to know.  We hope we are not making your head spin.
Recommendation
A recommendation is a testimonial provided on LinkedIn. You can provide recommendations for your connections or ask them to provide a recommendation for you. Recommendations appear on your public profile.
Regram
To regram is to repost another Instagram user's image or video. Make sure you have permission to do so, either through a branded hashtag or by asking the user directly.
Repin
To repin is to save another user's Pin to one of your own Pinterest boards.
Reply
Reply is a social media function that allows you to respond publicly to another user's comment, creating a comment thread. On Twitter, you reply by clicking the comment icon under a particular Tweet.  On other social networks, you'll find a button or link marked Reply.
Repost
To repost is to share another user's content on social media. This can include regramming, repinning, or retweeting. It also includes sharing another user's Instagram post in your Instagram Stories.
Retargeting
Retargeting is an online advertising strategy that aims to re-engage website visitors who left a site without converting. Retargeting starts with a small tracking tag embedded in your website's code. You can then target these prospects on other websites, including social networks.
Retweet
To retweet is to share someone else's Tweet with your followers. When you click the retweet button on the Twitter website or app, you can opt to republish the tweet as is, or add a comment to explain why you're sharing it.
Rich pin
A Rich pin is a Pinterest post that contains additional content from the original website. There are three categories: article, recipe, or product. For example, product Rich pins include real-time information about where to buy the product, pricing, and availability.
RSS feed
An RSS feed is a format for syndicating web content. It may be short for Rich Site Summary or Really Simple Syndication, depending on who you ask, but neither is an official acronym. RSS feeds are created in a standard XML format that makes them compatible with a variety of readers and aggregators that readers can subscribe to.
RSS reader
An RSS reader is a tool that allows you to collect articles from multiple RSS feeds in one place for easy reading.
Scheduling
Scheduling involves planning social media updates and content ahead of time using a social media management platform or other publishing tool. Scheduling saves time by allowing users to draft several messages at once, often as part of a publishing approval process or larger marketing campaign. It also enables posts to be timed for audiences in various time zones.
Search Engine Optimization (SEO)
Search engine optimization is the practice of increasing the organic visibility of a web page in search results. Although businesses can pay for ads on search engine results page, SEO refers to "free" tactics that enhance the search ranking of a page.
Selfie
A selfie is a self-portrait photograph, usually taken with the front camera on a smartphone and shared on social media sites.
Sentiment
Sentiment is a way of describing the way people feel about your brand on social media. Rather than just measuring the number of posts or engagements related to your brand, it captures the feelings and attitude contained in those posts.
Sentiment analysis
Sentiment analysis is an examination of how an audience feels about a brand, company, or product based on social data. Sentiment analysis typically involves natural language processing or other computational methods to identify the attitude contained in a social media message. Analytics platforms—such as Hootsuite Insights classify sentiment in a variety of ways. For example, some use "polar" classification (positive or negative sentiment), while others sort messages by emotion or tone (contentment/gratitude, fear/uneasiness, etc.).
Share of Voice
Share of voice is a measure of how many social media mentions a particular brand is receiving in relation to its competition. It is usually measured as a percentage of total mentions within an industry or among a defined group of competitors.
Social Customer Service
Social customer service is when a company uses social channels to provide service and support to customers. Larger companies often have a separate social handle for customer support issues.
Social inbox
A social inbox is the screen for reading and responding to direct messages on a social platform.
Social listening
Social listening begins with finding and assessing what is being said about a company, topic, brand, or person on social media channels. Then, the social team acts based on what the analysis reveals. Taking action could be as simple as responding to a happy customer or as major as revising the brand strategy.
Social Media Management
Social media management involves managing social media accounts, engaging audiences, and measuring the business results of social media activities. Effective social media management practices implemented at scale across departments and regions allow everyone within the organization to collaborate and achieve measurable outcomes on social media.
Social Media Management Platform
A social media management platform is a secure, scalable tool that allows businesses to manage multiple social media accounts across departments and devices. Social relationship platforms are used for monitoring, posting, and tracking social media, and help manage everything from customer service to lead generation.
Social Media Marketing
Social media marketing is the use of social media to increase brand awareness, identify key audiences, generate leads, and build meaningful relationships with customers. Social media marketing should be part of a larger social strategy that also includes social customer service, community management, and social selling activities.
Social Media Monitoring
Social media monitoring is like social listening in that it involves tracking what is being said about a brand on social media. However, while social listening involves analysis and action, social media monitoring is primarily concerned with finding and gathering data.
Social Media ROI
Social media ROI (Return On Investment) is a measure of how much you get out of the time, money, and effort you put into your social media strategy. It's a way of evaluating which strategies provide the most value, and which areas of your strategy may not be delivering enough return.
We know you are waiting with bated breath for the final article in this series – ENJOY!