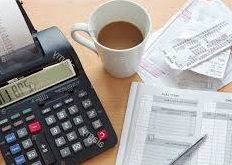 By Debbie Gregory.
By Debbie Gregory.
Contract financing, often referred to as "factoring" or "invoice financing" is a general term used for asset based lending products that will allow companies to finance slow-paying accounts receivable.
Contract financing differs from loans from a bank in the fact that rather than being based on the borrowing company's credit record, it's underwritten based on the creditworthiness of invoiced customer and the terms of the contract that customer has with the borrowing company.
That means that contract financing is a useful tool when the credit history of a small or medium company is such that it would limit or prohibit access to conventional bank loans and commercial lines of credit.
An agreed upon rate and fee amount between the borrowing company and the factoring company is withheld until the factoring company has been paid in full, at which point the factoring company releases any reserves.
This arrangement is beneficial to the borrowing company's cash flow, which is vital to the success of any company.
Each financing company will have different rates and fee structures. By shopping around, comparing rates and doing due diligence businesses can avoid making a bad deal.  The right financing company will offer transparency, with their rates and fees upfront and clear.
You may be wondering if a company has to factor all of their invoices. The answer depends on the factoring company selected. Some will allow their borrowers to pick and choose which invoices to finance, while others may require the borrower to finance all of their invoices.
Contract financing companies are most often private firms, and you can usually find them online. The general procedure is to leave your contact information and wait for a phone call from the finance company.
Under many circumstances, contract financing can be a powerful financial tool for business owners to take control of their cash flow and use it strategically to work for them.
Veteran and Military Business Owners Association, VAMBOA,