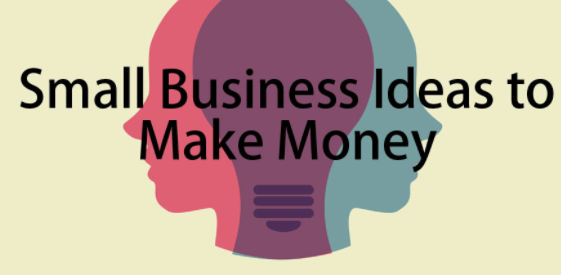 By Debbie Gregory.
Are you looking for a side business? In today's world, it is incredibly simple to start a small side business for a second income stream. Most people have marketable skills or knowledge that they aren't utilizing in their day-job.
Below are ten ideas that may help you find a side-business that not only will complement your life but generate a new source of income.
1.) Miscellaneous Services
Do you have skills someone would pay money for? Maybe are a more than decent handyman with skills, have DJ equipment and enjoy doing that, or other miscellaneous skills of this nature. Try offering your services through sharing economy websites such as TaskRabbit or Thumbtack.
2.) Rideshare Driver
Ridesharing is incredibly popular right now.   The two most popular are Uber and Lyft. They both offer a very flexible schedule: you can work just about any time of day and you set your own hours. Getting paid is also very easy and instant through the various company apps and don't forget the tips from happy customers.
3.) Food Delivery
Food delivery companies have become incredibly popular due to the COVID-19 pandemic. You can sign up with one of the online delivery companies, such as Door Dash, Uber Eats, or BiteSquad; or you can partner with local restaurants and food businesses to deliver their products.
4.) Grocery Delivery
This is another delivery service that has skyrocketed in popularity due to the pandemic. This one has similar options to the food delivery too and there are many online companies you can apply to work for to deliver groceries such as Instacart.  You can also partner directly with local health food stores or co-ops that offer organically grown produce.
5.) Start a Food Truck
If you are an aspiring restaurateur but lack the capital (or desire) to have a brick and mortar restaurant, a food truck is a great alternative! The demand is very high for trucks of this nature at large events such as weddings or farmer's markets. Become a "moveable feast".
6.) House Cleaner
Cleaning other people's homes is always a lucrative business. It can be a bit strenuous and gritty but it is an affordable startup and an easy one to find clients and obtain referrals.
7.) Professional Organizer
If you don't necessarily like to clean homes but are really into organizing spaces, becoming a professional organizer may be a great choice for you and is a skill that is in high demand especially with so many people spending more time in their homes.  They want to reclaim space in rooms and garages and want everything in order.
8.) Travel Agent 
If you really enjoy travel and researching exotic destinations, a small travel agency could be the business for you. This one requires a little bit more than some of the others on this list since you will need to take a course or two on travel planning (such as those offered by the International Air Transport Association (IATA)). You may also need to register with your state as a travel agent, depending on where you live. A handful of states, including California and Florida require this registration.   Now with so many Americans becoming vaccinated, many are looking forward to traveling again.
9.) Career/Life Coach 
If you like counseling people and helping them, you may want to consider becoming a career or life coach. You will need training and certification through organizations accredited by the International Coach Federation (ICF).
10.) Bookkeeper
This is an excellent opportunity for people who already manage financial records. Start a side business out of your home helping other businesses manage their finances, pay their bills, prepare their taxes and payroll, taxes, and more.
This is a three-part mini-series so please stay tuned for more ideas in Parts 2 and 3.
VAMBOA, the Veterans and Military Business Owners Association hopes that this article has been valuable.   We work hard to bring you important, positive, helpful and timely information and are the "go to" online venue for Veteran and Military Business Owners.  VAMBOA is a non-profit trade association.   We do not charge members any dues or fees and members can also use our seal on their collateral and website.   If you are not yet a member, you can register here:
https://vamboa.org/member-registration/
We also invite you to check us out on social media too.
Facebook:  https://www.facebook.com/vamboa
Twitter:  https://twitter.com/VAMBOA