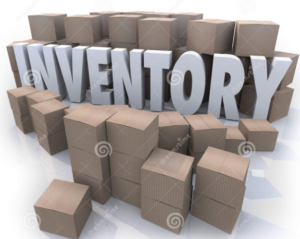 By James Pruitt, Senior Staff Writer
Even the best inventory management sometimes doesn't prevent stock from backing up. For example, economic fluctuations and weather changes can back up the supply chain.
Entrepreneurs have many routes to sell off excess merchandise. Each route may depend on the state of the product. For example, perishable goods require safe disposal. In cases where the days of the product are limited, quick offloading strategies may include giveaways and rewards programs to loyal customers.
However, other sorts of goods may retain value even while accumulating cobwebs in storage space. Examples may include jewelry, cooking implements, tools, and auto parts.
The best options may include (1) online sales, (2) redirected marketing, (3) bulk discounts, (4) product bundling, and (5) liquidation to peer companies. 
(1) Online Sales
Posting excess products online brings exposure to a wide range of markets. Someone may need exactly what you may find worthless.
Remember that terrible ET video game from 1982? Most of the excess inventory ended up in a landfill. These days, workable cartridges can sell for over $1000. Buyers may include not only collectors of vintage arcade games, but even people simply willing to reverse-engineer the surviving game cartridges just to figure out what the original software engineers were thinking.
Car parts are another example. Restorations for certain older cars may require specialized parts, and online sales might provide the right match between seller and buyer.
The point is that someone, somewhere, likely has a use for your excess product. Careful research may reveal the right channels.
Excess inventory may provide the motivation for developing your business to include an online store. Setting up an online site these days may be surprisingly quick and easy. Even basic web-builder software such as WordPress can provide the right tools. Websites such as Godaddy.com and Etsy.com can also facilitate e-commerce.
(2) Redirected Marketing
In many cases, a small company may find itself with staff geared toward promoting certain products over others. The flagship product may sell out prematurely, leaving behind excess other products.
While most appropriate for retail stores, the practice of double or triple-exposing merchandise may garner more attention from shoppers. In other words, business owners can show a product in multiple places throughout the establishment.
(3) Bulk Discounts
Companies with too much product should consider marketing in bulk. Such discounts can range from buy-one-get-one-free deals to progressive discounts for increasing amounts of products. In other words, as the consumer buys increasing numbers, the discount may progress from thirty percent to forty percent to fifty percent, based on volume.
(4) Product Bundling
In some cases, one product sells like hotcakes while another product lingers. In such a case, merchants can bundle the hotter product with the slow mover for a slightly higher price. Many consumers will appreciate the bargain, especially if one product can enhance the functions of the other.
(5) Liquidation Sales to Other Companies
Many websites facilitate offloading of excess products between companies. These sales provide a discount to peer businesses while relieving others of bulk, freeing up storage and maintenance costs. These sales provide the best option when sales at a high per-unit price are less of a consideration. Consider BoxFox and Liquidation.com as viable online forums for such transactions.
This list is by no means exhaustive. Other creative tricks have included giveaways and incentive programs to loyal customers. In sum, business owners should tailor their downsizing practices to the type of product and the circumstances of the business. Proper use of a company's assets requires creativity, as well as an understanding of key niches in the market.
VAMBOA, the Veterans and Military Business Owners Association hopes that this second article of this two-part series has not only been valuable but provided some unique perspective.  We work hard to bring you important, positive, helpful, and timely information and are the "go to" online venue for Veteran and Military Business Owners.  VAMBOA is a non-profit trade association.   We do not charge members any dues or fees and members can also use our seal on their collateral and website.   If you are not yet a member, you can register here:  https://vamboa.org/member-registration/
We also invite you to check us out on social media too.
Facebook:  https://www.facebook.com/vamboa
Twitter:  https://twitter.com/VAMBOA