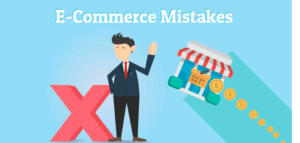 By James Pruitt, Senior Staff Writer
Choosing the Wrong Metrics of Success
Consider the industry and market. Many businesses are seasonal, especially in the eCommerce field. Short-term measurements may hold limited relevance for long-term success. In addition to sales revenue, important considerations may include customer satisfaction, customer turnover, customer engagement, as well as the cost of acquiring new clients. Feedback from customers may prove just as useful and important input for long-term growth as raw numbers reflecting factors such as sales revenue.
Remember the bottom line. Metrics such as site views are a good sign, but don't let your head puff up until you've seen the end rewards. Beyond tactics such as "search engine optimization," businesses should flesh out their intelligence with a multidimensional approach that provides multiple perspectives and can better develop strategies for the future.
Plan for a Reasonable Balance Between Supply and Demand
In the initial excitement of contract negotiation, business owners might overestimate demand for their projects. Wise entrepreneurs take baby steps while wading through the planning phase. The time for a deeper plunge is after a realistic assessment of product demand. Only after meeting demand becomes a challenge in itself should a new business expand its initial investment.
Too much product at the outset complicates a website, adds to maintenance costs, and wastes the original investment.  There is something to be said for keeping it simple.
Work Out Sales Promotion Strategies in the Early Stages
New business owners can also go overboard with their initial advertising. Remember to carefully ponder sales promotions, and tailor them to your company's goals. Some business managers can dump money into advertising that can misfire, even harming brand image or simply wasting resources.
A tasteless, spammy, or annoying sales promotion does no one favors. Neither do wasteful practices such as carelessly executed free sample campaigns. Remember that ads should take advantage of the right time, place, and style to effectively influence potential clientele.
Prioritize Wise Contract Negotiation
Irrational optimism can doom new companies. Small business owners need to put together contracts with the worst possible outcomes in mind. Human nature tends to assume everything will go smoothly, but the inevitable snags often pop up unexpectedly. Veteran business owners should pour over contracts with a fine-tooth comb with an eye toward the life of a contract rather than the bare minimums and the foreseeable future.
Careless Choice of Advertising Partners
Remember that you have as much of a right to choose your advertisers as they do to choose you. Advertisers need to stay relevant, ethical, and lucrative. Advertisements should stay interesting and tasteful. In other words, new business owners should maintain self-respect and not get carried away in the excitement of finally receiving sponsorship.
Consider Effective Customer Contact Strategies
Email lists can provide a free method to reach prospects on demand. Remember to form these lists quickly, efficiently, and ethically. When soliciting contact information, make sure to obtain a full profile of the customer's interests, goals, and potential. Effective customer contact lists can save a fortune in advertising later.
Conclusion
Ecommerce presents its own set of risks. Without careful contemplation, Veteran Business Owners can go overboard in the wrong direction at the outset, in ways that can quickly deplete resources. The remote nature of the online customer relationship amplifies these. Careful, realistic, and multidimensional feedback and planning can effectively prepare for success in the modern, largely internet-based economy.
VAMBOA, the Veterans and Military Business Owners Association hope that this article has not only been valuable but provided some unique perspective.  We work hard to bring you important, positive, helpful, and timely information and are the "go-to" online venue for Veteran and Military Business Owners.  VAMBOA is a non-profit trade association.   We do not charge members any dues or fees and members can also use our seal on their collateral and website.   If you are not yet a member, you can register here:  
https://vamboa.org/member-registration/
We also invite you to check us out on social media too.
Facebook:  https://www.facebook.com/vamboa
Twitter:  https://twitter.com/VAMBOA
Do not forget that VAMBOA members receive significant discounts on technology needs.   Check them out here: https://vamboa.org/dell-technologies/