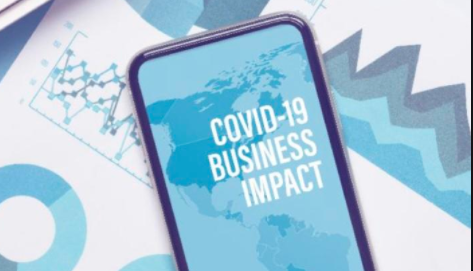 By Debbie Gregory.
It does not matter whatever area your small business is in; it looks very different today than it did last year. Unfortunately, it might never look quite the same again. The COVID-19 pandemic has forced every industry to drastically change the ways in which they conduct business to keep both their employees and customers safe.
Below are a few powerful lessons that you can take away from this pandemic and ones that will assist you in changing your business for the better:
1.) Be Flexible:
COVID-19 tossed a massive wrench into all our plans this year. Regardless of when you re-opened, when you plan to re-open, or if you never closed your doors, you must be flexible and creative when solving current problems. If you can embrace these challenges, your business will not only survive, but should grow once the pandemic has passed.
2.) Consider Alternatives to The Standard Office:
Many businesses have been forced to close entirely or work with a very limited amount of staff in the office while the rest worked remotely from home. Many businesses are now choosing to allow their employees to stay remote indefinitely as they close physical offices to save on overhead. If you can do it, now is the perfect time to embrace working with reduced overhead while providing your employees more flexibility in their work schedules.
3.) Utilize Technology:
Utilizing tools such as Slack, Zoom, and Skype businesses are keeping employees connected, focused, and on-task. These tools also continue to facilitate camaraderie by allowing virtual team lunches, meetings, happy hours, and more.
Technology is also helping companies keep on top of customer service with chatbots, messengers, newsletters, and other online tools; as well as helping companies expand their offerings with things like online stores. Technology has made the transition from traditional office to home-office incredibly simple as well as boosted how companies can find and communicate with their customers. Helping to keep business marching forward, keep up morale and keep everyone feeling connected to one another.
VAMBOA recognizes that many small businesses may need to update their computers and technology.   For this reason, VAMBOA has made the decision to partner with Dell Technologies to VAMBOA members and friends significant discounts on their outstanding technology products.  Here is a link to check out what they offer:  https://vamboa.org/dell-technologies/
4.) Involve Your Customers:
When looking for new and creative ways to boost your business during these challenging times, it is an excellent idea good to involve your current customers.  You need to find out from them how you can better serve them.  They may have a few ideas that you would never have thought of without their input. Some businesses have pivoted to online sales, at-home kits that are delivered, virtual meetings or gatherings and much more. Your customers know what they want and adding their desires to your offerings may open up a whole new revenue streams for your business.
5.) Pivot:
If your business is not open, you need to find a new way to get your offerings into the hands of your customers. If you have not yet added other services or ways for people to purchase your offerings, now is the time to do so!  If you are a restaurant then offer curbside pickup, online ordering, delivery services, or at-home meal and dessert kits. If you are a retailer then open an online store. Find ways to bring people together and connect your products and services to them.
The COVID-19 pandemic is far from over and will continue to dramatically change the way small businesses operate as we head into the future. To survive and thrive, you need to find new and unique ways to continue to serve your customers.
Please check out the discounts for VAMBOA members and friends offered by Dell Technologies to upgrade your computers and technology here: