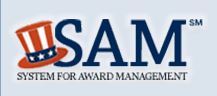 By Debbie Gregory.
The System for Award Management (SAM) is an official website of the U.S. government, and there is no cost to use SAM. You can use this site to:
Register to do business with the U.S. government
Update or renew your entity registration
Check status of an entity registration
Search for entity registration and exclusion records
However, there are system-wide changes that you need to be aware of if you're logging in to SAM online for the first since June 29, 2018.
First of all, if you don't already have one, you'll be asked to create a login.gov user account. Login.gov is a service that offers secure and private online access to government programs, such as federal benefits, services, applications, and SAM.gov. If you do have an account, you'll be asked to change your current username and password, as previous ones will no longer work.
If you have a login.gov account, check the email address.
If you already have a login.gov account, the associated email address must match the email address associated with your SAM.gov account in order to migrate your roles. If the email addresses don't match, you'll need to create a new login.gov account.
If you don't have a login.gov account, enter an email address. Use the same email address you use for SAM.gov. If you don't currently have a SAM.gov account (are a brand new user, for example), you may use any email address you have access to.
Create a new password.
Pick if you want to receive your one-time security code for authentication via mobile phone, landline, or an app installed on your mobile phone or  computer. Each time you want to log in, you will be required to enter your login.gov email address, password, and the one-time security code that you receive.