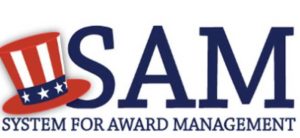 DUNS Numbers To Be Phased Out – First New Managing Vendor After 20 Years
A new vendor is taking over management of the vendor verification system run through the General Services Administration, ending a 20-year dynasty for the company that established the Data Universal Numbering System, or DUNS.
Through the Integrated Award Environment, GSA issues each vendor or organization that does business with the government a unique DUNS number. The system has been managed by Dun & Bradstreet since it was created in 1962 and the company has held the contract with GSA since DUNS became part of the Federal Acquisition Regulation in 1998.
After opening the contract to competitive bids last year, GSA announced Monday that a new vendor, Ernst & Young, would be taking over the entity validation system.  The new deal has a one-year base period with four one-year options.  The value of the contract is $41.8 million if all options are exercised.
GSA is taking the opportunity to reengineer the system. The DUNS number will be phased out over the coming months and replaced by the System for Award Management Managed Identifier, or SAMMI, number.  The standards on how the system will function are be worked out by an interagency working group.  The federal government will have a safe, secure and unified method for validating entities, while also simplifying the process for those who seek awards," GSA Office of Systems Management Assistant Commissioner Judith Zawatsky said in a release announcing the award.  Dun & Bradstreet will continue to work with GSA and Ernst & Young during the transition.
Additionally, the new system will also create a workaround for the proprietary nature of validation services which many have characterized as monopolistic.  A GSA spokesperson said that Ernst & Young will retain proprietary rights to certain data but going forward, the process will be structured in a different way.  The entity validation services contract features a new approach wherein users will provide their registration information at SAM.gov and that information will be validated against [Ernst & Young's] data..  The government has unlimited rights in perpetuity to the validated results and there is no charge to SAM.gov registrants."
 #GeneralServicesAdministration #GSA #DUNS #Dun&Bradstreet #Ernst&Young #SAM.gov #JudithZawatsky