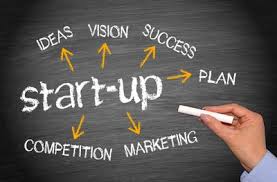 By Debbie Gregory.
Many U.S. military veterans leave their service branch with skills and attributes necessary to succeed as veteran business owners.
Often times, the main roadblock for these entrepreneurs is financing their new mission: to become a veteran business owner or a service disabled veteran business owner.
If you're looking to start or expand your business, there are a number of financing options available.
Start with the Department of Veterans Affairs' Veteran Entrepreneur Portal.  The website features all things related to veteran entrepreneurship, including a customized wizard that will identify financing resources to support the start-up, development, or growth of veteran owned small businesses.
The U.S. Small Business Administration created the Military Reservist Economic Injury Disaster Loan to offer very low-interest loans to help reservists rebuild their businesses after serving their country. Reservists who are also business owners have to balance those two responsibilities in addition to their families. This loan is limited to businesses that the SBA determines would be unable to recover without government assistance.
Another SBA program designed to serve a particular subsection military veterans is the Service Disabled Veteran Owned Small Business Program. Veterans with a service-connected disability who are principal owners of a small business may be connected with sole-source government contracts of up to $5 million.
StreetShares offers a loan platform where investors compete in an online auction format to fund different portions of an applicant's business loans. The investor that offers the lowest interest rate "wins" the agreement.   StreetShares' non-profit foundation has partnered with JP Morgan Chase to commit $10,000 per month in awards to eligible reserve or active-duty service members and military veteran small business owners. Three winners are chosen monthly to split a $10,000 prize based on the merits of their business plan and the potential impact of the business on the military and veterans communities.
Non-profit Accion Veteran-Owned Business Loans provides loans up to $1 million, depending on the business' need. Accion is often able to fund loans for veteran business owners who may not be eligible for commercial loans.