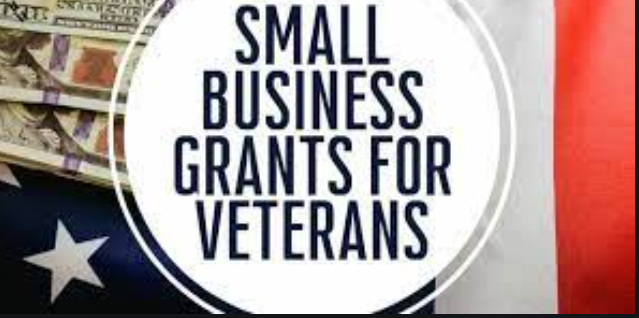 By Debbie Gregory.
According to a survey in 2019, there were over 2.5 million veteran-owned small businesses in the United States. This accounts for almost ten percent (10%) of all American businesses!
Veteran-owned businesses, like any other businesses, sometimes require grants or other sources of funds in order to get started or to grow and prosper. Below are the top resources for veterans looking for business financing in 2021.
1.) Service-Disabled Veteran-Owned Small Business
The federal government sets aside 3% of its contracting budget every year specifically for service-disabled veteran-owned small businesses.
In order to qualify you must:
Be a small business according to the SBA's definition of a small business
Be at least 51% owned/controlled by a service-disabled veteran
Have at least one service-disabled veteran managing the day-to-day operations and long-term decisions at the business
You must have a service-connected disability
If your business meets the above requirements, you can represent and bid federal contract jobs for your service-disabled veteran-owned business on SAM.gov.   Corporations that sell goods or services to the government are required to have a diverse network of suppliers.   Veterans hit all the boxes and they want to do business with Service-Disabled Veteran-Owned Small Businesses.
2.) Innovation Research Grants
This money stream is not exclusive to Veteran-Owned Small Businesses, however, the Small Business Innovation Research (SBIR) program provides grants to small businesses that create technological innovations.
They offer two categories of grants: Phase I and Phase II.
Phase I grants are awarded up to $150,000 (non-dilutive) and are awarded for businesses who are in need of funds to figure out their business's overall commercial viability. If you qualify for this grant and prove your proposal is viable, you are then eligible for Phase II.
Phase II grants are awarded up to $1 million over a two year period and are based upon Phase I performance.
To apply your business must be:
A for-profit business
Majority owned by a US citizens or permanent resident of the USA
Employ less than 500 employees
3.) Veterans Business Outreach Centers
Veterans Business Outreach Centers (VBOC) are overseen by the Small Business Administration's (SBA) Office of Veterans Business Development and they provide a wide range of tools and training programs to help veterans and their spouses start businesses.
Such as:
Business plan writing workshops
Mentorship programs
Management training
and more
There are 22 VBOC centers across the country and some even offer remote services. These centers can also assist with applying for SBA loans, provide loan referrals, and help you package loan applications.
4.) Hivers and Strivers
Hivers and Strivers is an investment group that provides startup funding to small businesses that are founded by graduates of US Military Academies. They will invest between $250,000 and $1 million dollars.
5.) Warrior Rising Small Business Grants
Warrior Rising is a nonprofit organization dedicated to supporting Veteran Business Owners.
They provide:
Workshops
Training
Mentorship
Grants
and more
In order to take advantage of their services and apply for their grants you must become a member. To do so, you will need to complete a telephone interview and complete a virtual training course.
6.)StreetShares Foundation
StreetShares is a 501(c)(3) nonprofit organization, launched by a group of military entrepreneurs. Their mission is "to inspire, educate and support the military entrepreneurial community."
They offer:
Grants up to $15,000 to veteran entrepreneurs
Female Founders Veteran Small Business Award Grant Program
Three types of loans specifically for veterans: term loans up to $250,000; lines of credit up to $250,000; and contract financing
And more
Please stay tuned for Part 2 of this series which has more resources and a few tips you should read before you apply for any business grants.
VAMBOA, the Veterans and Military Business Owners Association hopes that this article has been valuable.   We work hard to bring you important, positive, helpful, and timely information and are the "go to" online venue for Veteran and Military Business Owners.  VAMBOA is a non-profit trade association.   We do not charge members any dues or fees and members can also use our seal on their collateral and website.   If you are not yet a member, you can register here:
https://vamboa.org/member-registration/
We also invite you to check us out on social media too.
Facebook:  https://www.facebook.com/vamboa
Twitter:  https://twitter.com/VAMBOA