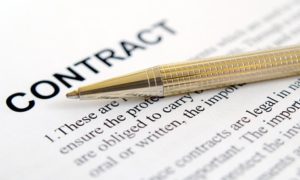 By Debbie Gregory.
When the certified owner of a "set-aside" eligible company passes away and the company transfer to other hands, such as a surviving spouse or child, what becomes of the contract?
The death of the certified owner has different implications, dependent upon which set-aside program was being used. The new owner must understand which contracts can be continued after a change in ownership, and which may be terminated by the government.
Service-Disabled Veteran Owned Small Business (SDVOSB) – If the service-disabled veteran passes away, the company is still considered a SDVOSB through the life of any existing contracts.
VA Veteran's First Program- The Department of Veteran Affairs (VA) has a separate program for set-aside contracts where veteran-owned small businesses must be verified in advance of bidding on VA contracts set aside for a VOSB or SDVOSB. The VA regulations have different rules based on whether the new owner is the surviving spouse of a service-disabled veteran or not. If the veteran was 100% disabled or died as a result of a service-connected disability, the surviving spouse can step in as the new owner and maintain certified status until the earliest of the following:
The date the spouse remarries
The date the spouse sells the business,
The date the business no longer qualifies as small, or
10 years after the original owner's death.
But if the deceased veteran owner was not 100% disabled, the surviving spouse is only allowed to perform existing contracts to the end of their term, and not exercise any options.
If the deceased veteran owner did not leave a surviving spouse, the VA regulations say: "Continued eligibility of the participant with new ownership and the award of any new contracts require that CVE verify all eligibility requirements are met by the concern and the new owners."