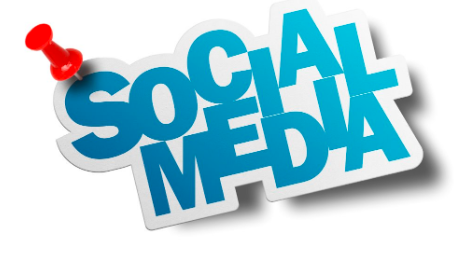 By Debbie Gregory.
VAMBOA wants to provide our veteran and military business owners some ideas and suggestions to help increase your social media standing.  This will enable your veteran or military owned business to gain new followers and showcase your expertise.
1.) Pin your best content to the top of your profile
A pinned post stays at the top of your profile and is the very first things that people see when they click on you or search for you. You can pin posts to the top of your Twitter, LinkedIn and Facebook pages. This is an excellent place to add and showcase your very best work. Add items including a video, a special offer, a new landing page, a new product or an important message.
2.) Use a consistent page or handle name across all platforms
Using the same handle makes it easy for your followers, fans and customers to find you across all of the social networks that you utilize. You need to make it as easy as possible to find, follow, and mention you. Make your handle as short and simple as possible and as close to your company or brand name as you can.
3.) Use a consistent profile image across all platforms
Your company or brand logo should be consistent across all of your social media accounts. Using different photos or logos for each platform dilutes your visual identity and recognition.
4.) Build trust through reviews
Ask for reviews, endorsements, and recommendations from friends, family as well as past and current clients. People trust peer recommendations more than paid ads. The more reviews you can obtain, the better.  Keep in mind that some platform reviews carry more weight than others. For example, a recommendation on LinkedIn will go much further for you than a Yelp review.
When you do ask for recommendations or reviews, try to make it as easy as possible for the person to write the review. Send them a quick, personalized, message with a few questions that are relevant to your industry that you would like the person to include in your recommendation. Questions such as:
What successes did we experience together?
What's one thing you get with me that you can't get anywhere else?
What talents, abilities and characteristics describe me?
What am I'm good at?
Are there any other distinguishing features you think I possess?
What can be counted on?
What was my impact on you?
What was my impact on the company?
How did I change what you do?
What are five words that describe me?
A great way to gain reviews and recommendations is by giving them first!  Most people are happy to reciprocate a positive review.
5.) Use proper image sizes for each platform
Optimizing your profile images based on the platform you are using makes your brand look more professional.
Below are some of the most common you may need:
Facebook
Facebook profile picture: 170 X 170 pixels
Facebook cover photo: 828 X 465 pixels
Twitter
Twitter profile photo: 400 X 400 pixels
Twitter header image: 1,500 X 500 pixels
LinkedIn
LinkedIn profile photo: 400 X 400 pixels
LinkedIn custom background: 1584 X 396 pixels
LinkedIn cover photo: 974 X 330 pixels
LinkedIn banner image: 646 X 220 pixels
Instagram
Instagram profile picture: 110 X 110 pixels
Pinterest
Pinterest profile picture: 150 X 150 pixels
YouTUBE
YouTUBE profile picture: 800 X 800 pixels
YouTUBE cover photo: 2,560 X 1,440 pixels
Stay tuned for Part 2 of this article. It will cover topic including tagging, cross promoting, keywords, and more.