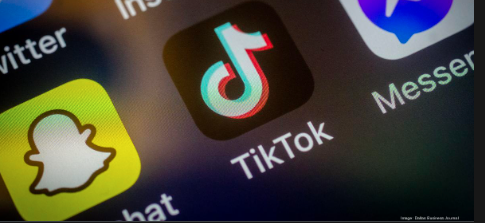 By James Pruitt, Senior Staff Writer
The Pandemic proved one fact to consumers and businesses: Remote ways of transacting are here to stay. Coronavirus only accelerated existing trends. In other words, even nontraditional online strategies can work, in some cases better than the old ways.
Some of the newer trends are the following:
1.Working from Home
Many workers simply work better from home. Also, many businesses function better this way as well. For example, remote work can eliminate problems with the commute. Working from home can also ease the burden on employers in the recruiting process. Accountants, real estate workers, and IT professionals, for example, often can work from home, even as many other professionals cannot. 
At the same time, other companies do need in-house workers. In fact, many prefer them even when they can subsist with a remote workforce. For example, in-person work often makes feedback easier to give and receive, and facilitates team building and group work, even in industries where remote work is quite doable.
In 2022, we now recognize the possibilities of at-home work, although the permanence of the traditional employment model goes without saying.
2. Reaching out Remotely to Customers
The Pandemic was a boon for online companies like Amazon since customers found themselves confined as they sheltered in place. In fact, the Pandemic made clear to a wider audience the potential of online marketing. While brick-and-mortar enterprises will never die, these past couple of years has incentivized wider use of online strategies.
3. Importance of Social Media Influencers
Along the same lines, the Pandemic forced many of us to turn to social media for socializing. Significantly, influencers have gained more influence in a wider range of fields. A "nano-influencer" might promote a niche specialty or a unique service. A "micro-influencer" might have more followers but remains within a niche field, hobby, or profession. A "macro-influencer" probably has more than 100,000 followers and a wider range of influence. A "mega-Influencer" would have over a million followers and leagues of devoted fans hanging on their every word. Kim Kardashian would be an example of a "mega-influencer."
These one-person marketing machines have gained more respectability and wider roles. Only recently have we seen their utility as an option for promoting new brands. 
4. Consumers Have More Options: Brand Loyalty Has Declined
Here is another economic trend that the Pandemic has accelerated. In the past, in-person businesses have had captive audiences. Businesses catered to their own communities. However, the online world has exposed us to a much wider range of options for whatever goods or services we might need. 
One of the saddest trends in economic history was the replacement of mom-and-pop businesses with chain stores in the early 1900s. The Pandemic has complicated this trend by driving home the indispensability of the internet. 
Small business owners shouldn't fret. One benefit of this process is that now even they can compete with larger business owners simply because they have a wider audience, and better means to promote still better goods and services. This is bad for stores like Sears and Nordstroms, but good for Veteran Business Owners.
Conclusion
In short, the Pandemic accelerated trends that started decades ago. Now, any number of enthusiastic, charismatic individuals can become influencers or business owners. In other words, we have new techniques of marketing and new styles of entrepreneurship. These trends will continue, and while older ways of doing business will always stay relevant in this diverse economy, the newer ones are here to stay.
VAMBOA, the Veterans and Military Business Owners Association hope that part one of this two-part mini-series has not only been valuable but provided some unique perspective.   Stay tuned for the next article.  
We work hard to bring you important, positive, helpful, and timely information and are the "go-to" online venue for Veteran and Military Business Owners.  VAMBOA is a non-profit trade association.   We do not charge members any dues or fees and members can also use our seal on their collateral and website.   If you are not yet a member, you can register here:  https://vamboa.org/member-registration/
We also invite you to check us out on social media too.
Facebook:  https://www.facebook.com/vamboa
Twitter:  https://twitter.com/VAMBOA
Do not forget that VAMBOA members receive significant discounts on technology needs.   Check them out here: https://vamboa.org/dell-technologies/