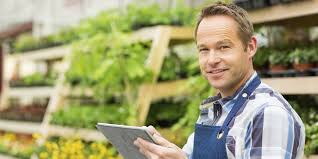 By Debbie Gregory.
Starting a business involves planning, making key financial decisions, and completing a series of legal activities. But for many Veterans, transitioning from service member to CEO may be a more natural path than they might have imagined.
Most experts agree that the two biggest components for Veterans preparing to start their own businesses are choosing the right kind of business for them, and securing capital. They also recommended that aspiring business owners take time to think about where their passion lies.
VetFran Manager George Eldridge encourages Veterans interested in business ownership to do their research and examine all possibilities.
"In the military you think, 'I can't fail,' but sometimes you have to think about the risks you're getting into and have a balanced expectation when getting into something like this," he said.
Veterans who are considering franchise ownership may want to start by surfing VetFran's website. With more than 100 different franchise industries to peruse, there is something for every interest. The most popular franchises are in the food industry, followed by hospitality, home-based businesses, child care and pet care.
Although VetFran does not offer funding, it connects Veterans with funding assistance by working closely with the SBA and lenders within its supplier group.
The SBA offers a checklist for Veterans interested in starting a business. It suggests starting with a business plan, which is like a roadmap to determine your starting point, where you are going, and how to arrive at success through proper planning, preparation and management. The checklist also covers things like licenses, tax ID numbers, taxes, finance, location, etc.
Financing opportunities are plentiful for Veterans. The SBA, through its 68 field offices around the U.S. and 1,000 resource partners, has Veterans Business Outreach Centers around the country offering information on how to gain access to capital.
For Veteran-specific programs, the SBA helps businesses obtain reduced loan fees for any loan under $350,000.
Leveraging Information and Networks to Access Capital (LINC) is an online tool that connects loan seekers and lenders. By answering just a few questions, applicants can reach out to lenders all over the country.
The Veteran and Military Business Owners Association (VAMBOA) is a non-profit business trade association that promotes and assists Veteran Business Owners, Service Disabled Veteran Owned Businesses (SDVOB) and Military Business Owners. Small businesses are the backbone of our economy and responsible for job generation. That is why VAMBOA provides its members with Business Coaching, Contracting Opportunities, a Blog that provides information, Networking contacts and other resources. Membership is FREE to Veterans. Join Now!
VAMBOA: Ready to Start Your Own Business?: By Debbie Gregory