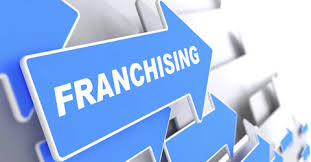 By Debbie Gregory.
It's encouraging to see military veterans take advantage of entrepreneurship opportunities available to them, especially when it comes to franchise opportunities. For many, a franchise business offers them the chance to be their own boss, but it comes with an established structure. Someone's already proven that this works.
According to the International Franchise Association's VetFran program, approximately 14 percent of franchises are owned by veterans.
Having served, many of these entrepreneurs find that their military experience easily translates into franchise success. Franchisors believe that veterans make for great franchisees for several reasons. Many of the factors that made veterans excel within the military environment make them ideal for franchisees.
The world of franchising represents a marriage between the self-start world of entrepreneurship and the rigorous discipline needed to follow a set of instructions and execute on a proven plan. The ideal franchisee is someone who can take direction and work within guidelines provided by the franchisor, but who can also effectively lead a team and get things done.
Attention to detail, knowledge, and understanding of chain of command and how things work contribute to their success.
Most brands offer a discount to veterans and people with connections to the military, most commonly a markdown on the initial franchise fee, averaging a little more than 18 percent. Discounts are typically restricted to people opening their first franchise.
Veteran-owned franchisees contribute to the economy not only for the franchisee, but also for their fellow veterans: franchisees are 30 percent more likely to hire their fellow veterans than their civilian counterparts.
The largest numbers of veteran-owned franchises are in California, Texas and Florida, which have the first-, second- and fifth-highest military populations.
Remember, doing your homework about the franchise first will help you gain a solid understanding of what to expect as well as the risks that could be involved. With that said, more than 87 percent of veteran-run franchises stayed in business over the past three years.