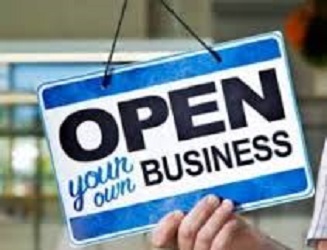 Many of the articles we write address the fact that Veterans are 45% more likely to go into business for themselves than their civilian counterparts. But many Veterans don't have the business or marketing backgrounds that are advantageous to create, grow and maintain a thriving company from the ground up. That's why, more and more, Veteran entrepreneurs are turning to franchising opportunities in order to be their own boss.
Franchising is not for everyone, or even every Veteran. But those who have military experience have found great success, working within established systems, using established brands, and other corporations' established practices to run successful businesses.
To simplify the process, franchising utilizes the method of distributing products or services with at least two levels of people involved. The first level is the franchisor (corporation) that sells memberships for use of their trademark or brand name and their established business system. The other is the franchisee (entrepreneur), who often pays fees and royalties for the right to do business under the franchisor's name and system. The contract binding the two parties is the "franchise," but we often hear that term used to mean the actual business that the franchisee operates.
Whether Veteran entrepreneurs decide to buy into a franchise or start their own brand from scratch, there are a number of important questions they should consider, including:
What type of business do you want to own? Depending on the industry that you want to break into and the saturation of that industry in your area, a franchise could either be the less costly or more costly choice. It's better to narrow down the business type first, and then look at franchises available to you in that industry. Research each franchisor thoroughly, and see the initial fee and royalties that they will charge, and what they require from you to be a franchisee. Also, take a careful look at what support they are offering you in return. Click here to see franchisors approved for SBA loans.
How are your business and marketing skills? If they are strong, and you have an interesting idea for a unique product or brand, then you might want the freedom to operate your business your way. If you have less business experience, you might find comfort knowing that you have the backing and know-how of a larger corporation behind you. It is important to remember that in franchising, the franchise brand is more important than anything else. While providing a quality service and product are important, the customer's loyalty is to the brand, not the individual franchisee.
What brand, product, service can be your life? If you own a business, you will need to live, breathe, eat, sleep and be that business. You should consider industries that you have experience in, as well as a passion for, and an extreme desire to succeed in.
Do you have the necessary support system to start a company or franchise? If your family doesn't support the decision, the business could fail before your grand opening. You also need a banker, investors, an accountant, and even a lawyer to help you get your business contracts signed to start and maintain your business or franchise. Also, make sure that the franchise owner requirements listed by the franchisor fit in to your skill set and lifestyle.
Your success as a franchisee is based on your willingness to work within a pre-existing system, and help build the value inherent in the brand. This should not be a problem for Veterans, especially those with leadership experience. Still, franchising is not for everyone, so you have to be honest with your ego, and make an informed decision.
For more information or advice, you can also seek assistance from the SBA.
The Veteran and Military Business Owners Association (VAMBOA) is a non-profit business trade association that promotes and assists Veteran Business Owners, Service Disabled Veteran Owned Businesses (SDVOB) and Military Business Owners. Small businesses are the backbone of our economy and responsible for job generation. That is why VAMBOA provides its members with Business Coaching,Contracting Opportunities, a Blog that provides information, Networking contacts and other resources. Membership is FREE to Veterans. Join Now!
VAMBOA: Veteran Entrepreneurs Should Consider Franchise Opportunities: By Debbie Gregory