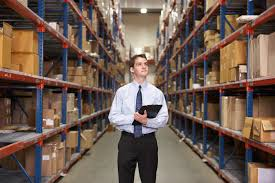 By Debbie Gregory.
While California has many qualities to brag about, great weather, a beautiful coastline, and more tourist attractions that any two-week vacation could do justice to, the state does have one very big black mark.
California was rated the worst state in the country for small business owners. According to a survey conducted by Thumbtack, last year the Golden State resulted in an "F" rating based on categories such as ease of hiring, regulations, and training and networking programs. California earned a grade of F for its labor, health and safety, and environmental regulations, and a D for its tax code, licensing, and zoning laws.
Among the states rated at the top was Virginia, the high ranking based on the friendliness of its health and safety, labor, and licensing regulations. Also highly rated were Texas and Utah.
Keeping California company at the bottom were Rhode Island, Illinois, and to a lesser extent, Connecticut and New Jersey.
If you're curious as to how your state ranked in the Thumbtack survey, you can view the results here: http://www.sbecouncil.org/wp-content/uploads/2015/04/BTI2015SBECouncil.pdf .
As far as the best places for employees to work for small business, WalletHub looked at 100 of the country's largest metro areas, considering the number of business with less than 250 employees per every 1,000 residents, small business job growth, diversity of industries, percentage of small businesses offering health insurance to employees and employee earnings adjusted for cost of living.
North Carolina accounts for two of the top 10 locations, with Charlotte taking the number one spot, and Raleigh taking second place. At the other end of the spectrum, the Youngstown, Ohio area takes the title for the worst metro area in which to work for a small business, followed by Stockton, California. The Stockton metro area holds among the lowest rates of small business job growth, lowest numbers of small businesses per 10,000 residents, and lowest earnings for small business employees when adjusted for cost of living.
California holds three places on the "bottom ten, "with Fresno and Bakersfield also joining the ranks. Like Stockton, Bakersfield suffers from low small business job growth, and few small businesses per 1,000 residents.
Sorry, California. But you're a great place to visit!
The Veteran and Military Business Owners Association (VAMBOA) is a non-profit business trade association that promotes and assists Veteran Business Owners, Service Disabled Veteran Owned Businesses (SDVOB) and Military Business Owners. Small businesses are the backbone of our economy and responsible for job generation. That is why VAMBOA provides its members with Business Coaching, Contracting Opportunities, a Blog that provides information, Networking contacts and other resources. Membership is FREE to Veterans. Join Now!
VAMBOA: The Best and Worst States for Small Businesses: By Debbie Gregory