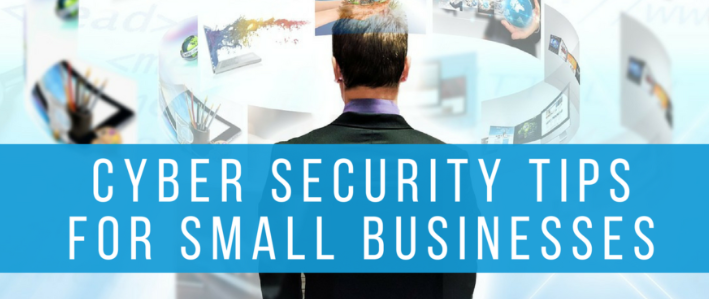 By Debbie Gregory.
Our world relies heavily on technology and the Internet. Criminals target companies of all sizes, including small businesses. Knowing a few security basics can help you protect your business and even reduce the risk of your business falling victim to a cyber criminal's attacks.
Below are six key areas to focus on to help make your business more secure:
1.) Require strong passwords on everything
Strong passwords are at least 12 characters long and are a mix of numbers, symbols, and capital and lowercase letters. Use strong passwords for all laptops, tablets, computers, and smartphones owned or used by your company and your employees. Make sure that no one leaves any of these devices unattended in public places. Never reuse old passwords and never share passwords in texts or by email. Make sure that you also limit the number of unsuccessful log-in attempts to limit password-guessing attacks.
2.) Use multi-factor authentication
Require multi-factor authentication to access areas of your network with sensitive information. This requires additional steps beyond logging in with a password such as a temporary code on a smartphone or a key that's inserted into a computer.
3.) Secure your router
Make sure that you change the default name and password that comes pre-installed on your router. Make sure that you also turn off remote management and log out as the administrator once the router is set up. Make sure your router offers WPA2 or WPA3 encryption, and that it's turned on. Encryption protects information sent over your network so it can't be read by outsiders. If you do not know how to do this we recommend getting in touch with a reputable tech company to take care of this for you.
4.) Keep all software up to date
Make sure that all of your devices are setup to automatically update when an update becomes available. This includes any apps, programs, web browsers, hardware, and operating systems.
5.) Secure all of your files
Backup all important files offline – either on an external hard drive or in the cloud. Make sure that the offline backup is secured with a strong password. Make sure you store all of your sensitive paper files securely. Also, make sure that you encrypt the data on devices and other media that contain sensitive personal information. This includes laptops, tablets, smartphones, removable drives, backup tapes, and storage solutions.
6.) Train your staff
Create a culture in your company of security by implementing a regular schedule of employee training and make sure that you keep your employees updated as you find out about new risks and vulnerabilities.
Most importantly, make sure that you have a plan in place just in case you do experience a breach. You will need to get backups online quickly so you can get back to work as well as notify any customers who may also be impacted. The FTC's Data Breach Response: A Guide for Business gives you steps that you can take.
Again, cyber security is increasingly important in our world. If you are uncomfortable or lack the knowledge to implement security at your company we highly recommend hiring a professional technology company to keep your information secure.