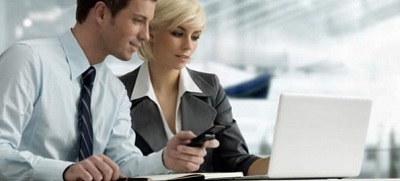 One of the greatest advantages to running your own small business is that you are your own boss. The down-side to this is that there usually isn't anyone else within the company that has more experience or knowledge to rely on; it's just you. As the owner of a small business, you need to be on top of the latest business trends, technologies and laws. Luckily, to that end, entrepreneurs can utilize the SBA Learning Center.
The SBA Learning Center, powered by the U.S. Small Business Administration (SBA), offers small business owners a wealth of resources. The site provides online training courses, videos, and live chat sessions with SBA representatives. Some of these resources help business owners learn about the government programs available to them, including grants, loans and exemptions.
There are also "Featured Training" courses that every entrepreneur should take. Whether you're just getting your feet wet, trying to tread water, or sailing full-steam ahead, your business questions can be answered by utilizing the learning center's educational resources. The site also contains tools that go beyond just education.
There is a link that connects small business owners directly to assistance in their area. By clicking on the "Find Resources" tab, under "Get Local Assistance," entrepreneurs can be locate mentors, counselors, and training from SBA district offices, SCORE chapters, Small Biz Development Centers, and Women's Biz Centers by zip code.
The SBA Learning Center also showcases the "Featured Tool" that shows entrepreneurs how their small business matches up against similar companies in their communities, in their state, and in the nation.
By clicking "Start Analysis" you are prompted to input your industry and location. From there, business owners can compare their business to industry competitors, find the best places in your town to target an advertising campaign, and map out competitors, customers and suppliers.
There is a multitude of resources available to small business owners through the SBA at www.sba.gov.
The Veteran and Military Business Owners Association (VAMBOA) is a non-profit business trade association that promotes and assists Veteran Business Owners, Service Disabled Veteran Owned Businesses (SDVOB) and Military Business Owners. Small businesses are the backbone of our economy and responsible for job generation. That is why VAMBOA provides its members with Business Coaching, Contracting Opportunities, a Blog that provides information, Networking contacts and other resources. Membership is FREE to Veterans. Join Now!
VAMBOA: SBA Learning Center: By Debbie Gregory