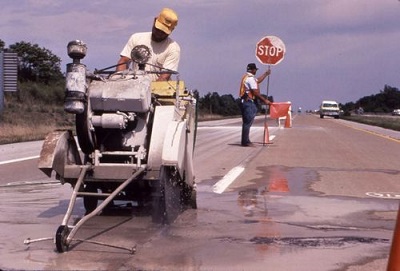 The U.S. Department of Transportation (DOT) views military Veterans as a valuable resource, one that needs to be cultivated and utilized. Proving that the department isn't just offering lip service, the DOT's Office of Small and Disadvantaged Business Utilization (OSDBU) has been teaming with the U.S. Small Business Administration (SBA) and other partners to administer the Boots to Business: Reboot program to Veterans and Veteran entrepreneurs.
Through the summer of 2014, Boots to Business: Reboot has presented instructional events with discussions on topics such as developing a business plan, molding business concepts, and overall business fundamentals. Veterans were also connected to a network of resources through the OSDBU and its Small Business Transportation Resource Centers.
The OSDBU's centers work closely with the transportation contracting community to assist transportation-related businesses in their respective regions. The resource centers also serve to provide business counseling to Veteran-owned businesses.
Veteran entrepreneurs participating in the Boots To Business: Reboot were also connected with resources conducive to locating access start-up capital and additional technical assistance. These resources include: Veteran Business Outreach Center, Women's Business Centers, Small Business Development Centers, and SCORE Counselors.
The DOT sees Veterans as natural entrepreneurs who can make a real impact on the transportation industry. Veterans are disciplined and mission-oriented. Veterans are also decisive and are used to being held accountable.
Unemployment among Post-9/11 Veterans has been consistently higher than the national average. With an increasing number of locally and federally sponsored business ownership programs available to current and former Military personnel, it only makes sense for Veterans to pursue entrepreneurship.
The Veteran and Military Business Owners Association (VAMBOA) is a non-profit business trade association that promotes and assists Veteran Business Owners, Service Disabled Veteran Owned Businesses (SDVOB) and Military Business Owners. Small businesses are the backbone of our economy and responsible for job generation. That is why VAMBOA provides its members with Business Coaching, Contracting Opportunities, a Blog that provides information, Networking contacts and other resources. Membership is FREE to Veterans. Join Now!
VAMBOA: Training for Veteran Entrepreneurs: By Debbie Gregory