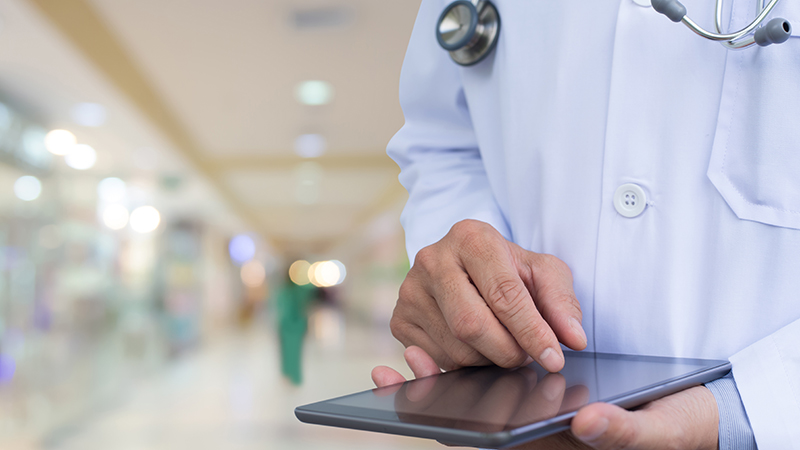 By Debbie Gregory.
In an effort to make sure the Veterans Administration transition to electronic health records (EHR) stays on track, Congress has tasked a new subcommittee to oversee the 10 year, $10 billion-plus project awarded to Missouri-based Cerner.
The Subcommittee on Technology Modernization will be headed up by Rep. Jim Banks (R-IN), a former Navy Reserve supply officer and Afghanistan veteran.
"Service members and veterans deserve a seamless, lifetime medical record and an electronic health record system that supports the highest quality care," Banks said. "However, I have no illusions about the challenge confronting VA in this monumental undertaking."
Back in June, House Committee Chairman Phil Roe (R-TN) and ranking member Tim Walz (D-MN) had announced that the new subcommittee would supervise the Department of Veterans Affairs' tech projects such as the Electronic Health Record Modernization program.
Cerner CEO Zane Burke told lawmakers that the annual maintenance and operating cost of the electronic health record system his company would provide would be lower than that of the existing system, which is about $1 billion.
In addition to Roe and Walz, Reps. Conor Lamb (D-PA), Jack Bergman (R-MI), Mike Coffman (R-CO) and Scott Peters D-CA) round out  the subcommittee.
Committee members noted that the electronic interchange of health records between VA and the Defense Department is needed to provide quality and timely healthcare for service members and veterans.
"For millions of veterans across the country, their first interaction with VA will be the simple act of booking an appointment," Walz said. "Unfortunately, even something as straightforward as that can be a struggle due to VA's antiquated information technology systems."
The VA said the newly formed Office of Electronic Health Record Modernization, which will be led by Genevieve Morris, deputy national coordinator for the Department of Health and Human Services, "will manage the preparation, deployment and maintenance of VA's new electronic health care record system and the health information technology (IT) tools dependent upon it."