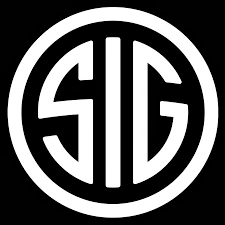 By Debbie Gregory.
Firearms maker Sig Sauer has been awarded a $48 million DoD contract to create a suppressed upper receiver group (SURG) based on its MCX system for the service weapon, an upgrade to the current M4A1 Carbine, a fully automatic version of the M4 Carbine that went into service in 1994.
According to an August 7th release on the SIG SAUER website, its MCX Rifle System outperformed the competition in order to secure the contract.
"The SIG SAUER suppressor withstood the stringent stress and torture requirements set by DoD for firing specifications, vibration, sound, and temperature requirements to ensure soldier safety."
SOCOM has been developing its requirements for the M4A1 SURG since 2015, the Firearm Blog reports. The SURG upgrades the current M4A1 lower receiver assembly used by SOCOM.
The contract award comes as the Marine Corps continues to pursue suppressed firing capability for many of its infantry troops. Troops who deployed in early 2017 with suppressors  said that the devices, previously reserved for elite units, enabled better battlefield communication and reduced fog-of-war "tunnel vision."
"The requirements set by DoD for the SURG procurement demanded significant improvements in reliability, thermal characteristics, and durability that went well above anything we are currently seeing in the industry," said Ron Cohen, Sig's president and CEO. He continued, "We worked very hard to develop the MCX SURG System to specifically meet and exceed the DoD requirements. I am extremely proud that our hard work paid off, and endured the stringent and demanding military testing requirements, to ultimately gain the confidence of DoD to support their operations in the field."
Headquartered in Newington, New Hampshire, SIG SAUER is an ISO 9001 certified company with over 1,200 employees that strives to meet the needs of their military, law enforcement and commercial markets worldwide.
The project is expected to be completed by July 2023