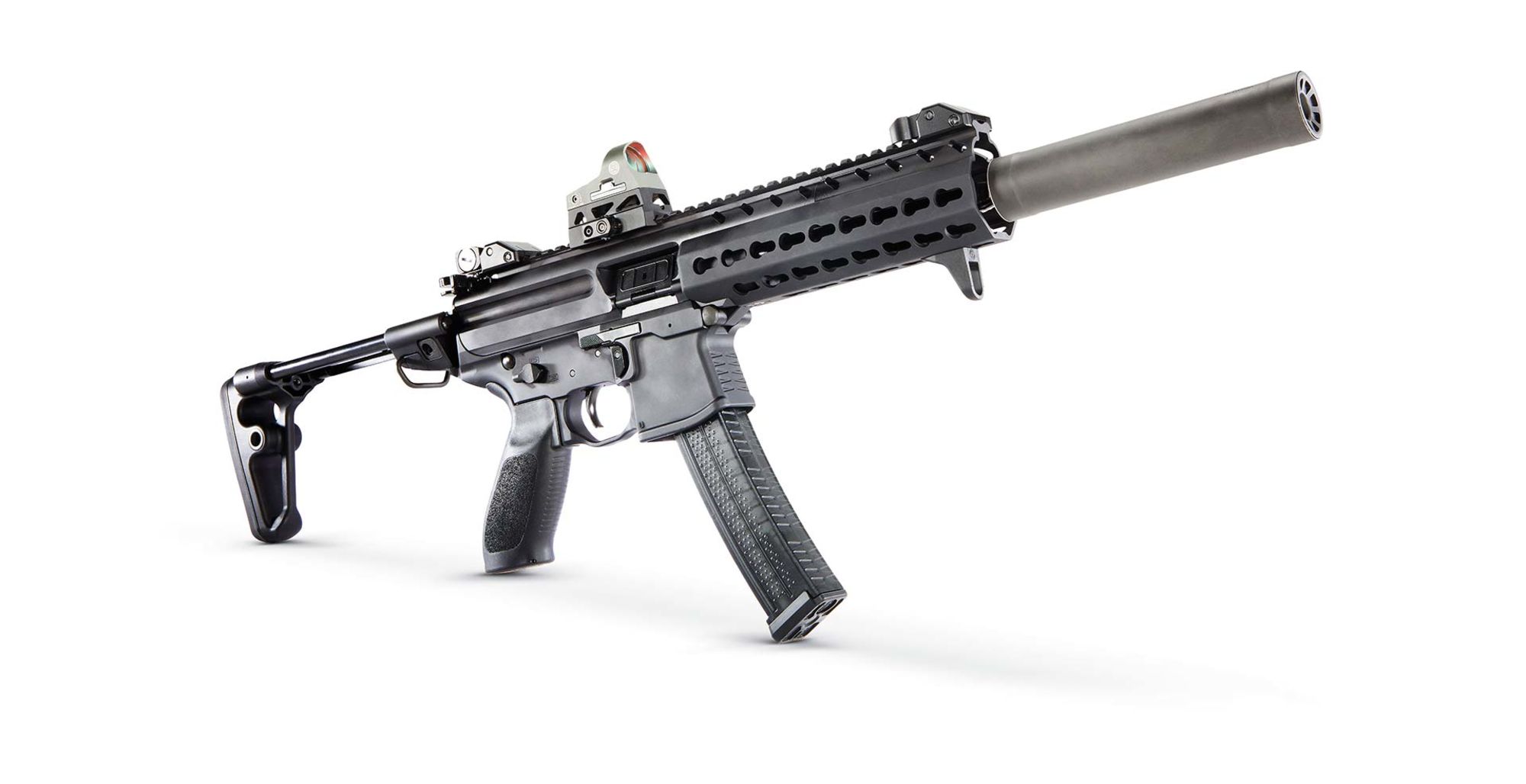 The U.S. Army had awarded contracts under the Sub Compact Weapon (SCW) program, worth approximately $200,000, to ten companies to submit submachine guns for the service branch to evaluate.
Then a few weeks later, the service branch expanded the scope of the test and  added three more submachine guns to the mix: the Angstadt Arms' UDP-9, the Heckler & Koch UMP9, and the Noveske Sub Compact Weapon.
The Army is reportedly considering them for units tasked with protecting senior Army leaders.
The list of sole-source contracts for the subcompact weapons, in alphabetical order, are:
Angstadt Arms for UDP-9
Beretta USA Corporation for PMX subcompact weapon
Colt's Manufacturing Company LLC for CM9MM-9H-M5A, Colt Modular 9mm subcompact weapon
CMMG Inc. for Ultra PDW subcompact weapon
CZ-USA for Scorpion EVO 3 A1 submachine gun
Heckler & Koch for UMP9
Lewis Machine & Tool Company for MARS-L9 compact suppressed weapon
Noveske for Sub Compact Weapon
PTR Industries Inc. for PTR 9CS subcompact weapon
Quarter Circle 10 LLC 5.5 CLT and 5.5 QV5 subcompact weapons
Sig Sauer Inc. for MPX subcompact weapon
Trident Rifles LLC for B&T MP9 machine gun
Zenith Firearms for Z-5RS, Z-5P and Z-5K subcompact weapons
The contracts come on the heels of a Request for Information issued last May for a SCW that will fire 9×19-millimeter (9mm Luger) ammunition, fire full automatic, and have a Picatinny rail for attaching lights and optics.
The ten companies awarded contracts are from the U.S. and Europe. Gunmaker Colt is the first on the list, with what is described as the Colt Modular 9mm Sub Compact Weapon.
Some of the weapons, such as the Colt, CMMG, LMT, and Quarter Circle offerings are likely based on so-called short barrel AR15 "pistols" using the AR15/M16/M4 operating system.
Other guns are based on the famous Heckler and Koch MP-5 submachine gun.
The U.S. Army has not fielded a new submachine gun since World War II.