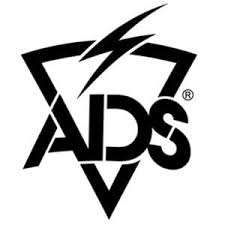 By Debbie Gregory.
The base-model holsters for the Army's new Modular Handgun System (MHS) will be supplied by Atlantic Diving Supply (ADS). The firm-fixed-price contract for the Modular Handgun Holster came it at $49 million
The holsters will be used with the Modular Handgun System M17 and M18 pistols.
The Sig Sauer M17 handgun is the U.S. Army's replacement for the aging M9 Beretta, which has been in use since the 1980s. The M18 is a more compact version with a shorter barrel for use by military police investigators and other positions that require a smaller frame.
What began as a local dive shop, ADS grew into a large military equipment supplier by striving to outfit the military and first responders with the most advanced gear and equipment available. According to Bloomberg Government's annual Federal Industry Leaders report ADS had $1.6 billion worth of federal contracts in 2017, making it the 42nd largest contractor.
The Virginia Beach, VA based company beat out five other companies to secure the contract.
ADS will supply the tan-colored Safariland Group holster that features a dual locking system. The locks can be released with the shooter's firing hand thumb.
The Army also plans to field a light-compatible holster in the future that will allow soldiers in infantry and other direct-action units to carry the MHS with a weapon light mounted on the pistol's accessory rail.
The service intends to have soldiers from operational units evaluate both light models. If all goes well, it would then assign each light model with a national stock number so unit commanders could purchase them with unit funds, according to Army officials.
The Army intends to field about 238,000 MHS pistols.
In September 2017, ADS was sued by the US Government for False Claims Act violations, including illegal bid-rigging. The case was settled out of court with ADS paying $16 million.
According to the award announcement, ADS beat out five other companies for the winning bid. Issued through the U.S. Army Contracting Command at Aberdeen Proving Ground, Maryland, the contract is expected to run through 2023.