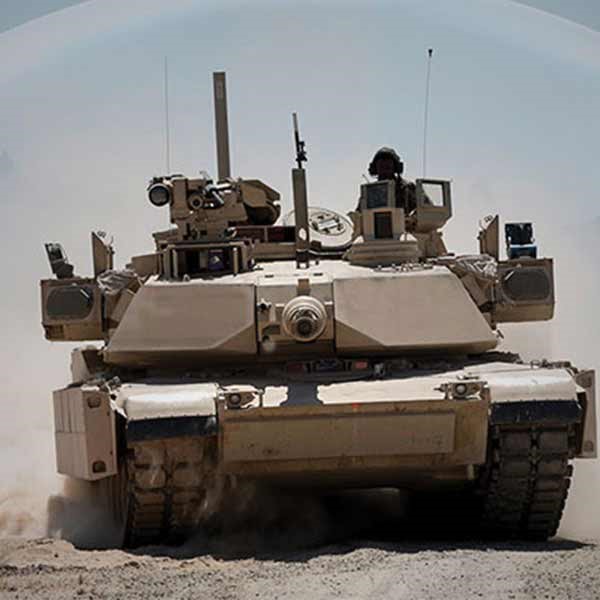 By Debbie Gregory.
The U.S. Army will be spending $451 million to upgrade M1 Abrams tanks and Stryker combat vehicles.
The tanks will be equipped with the Trophy Active Protection System. The system, made by Rafael Advanced Defense Systems Ltd., proactively detects, locates, and if necessary, neutralizes anti-armor threats, increasing platform survivability.
Rafael, an Israeli company has partnered with Leonardo DRS, a U.S. firm headquartered in Arlington, Virginia. Under the terms of the $193 million contract, Leonardo DRS will provide the Army with TROPHY systems, countermeasures, and maintenance kits.
"This award is the culmination of several years of hard work by a strong, bi-national government/industry team to protect our warfighters and address a critical capability gap in our armored formations," said Aaron Hankins, vice president and general manager of the Leonardo DRS Land Systems Division.
Rafael has provided protection solutions to U.S. service members for over two decades via lifesaving passive and reactive armor on vehicles such as Bradley, Stryker and AAV7.
"The majority of Trophy components are manufactured by the American defense industry, and we are excited by the opportunity to increase manufacturing in the U.S., including for Israeli systems, as the U.S. acquires additional systems," said Moshe Elazar, executive vice president and head of Rafael's Land and Naval Division.
General Dynamics Land Systems was awarded a contract worth up to $258 million to upgrade 116 Stryker vehicles to the A1 variant.
The Stryker A1 builds upon the combat-proven Double-V Hull (DVH) configuration, providing unprecedented survivability against mines and improvised explosive devices. In addition to the DVH survivability, the Stryker A1 provides a 450-horsepower engine, 60,000-pound suspension, 910-amp alternator and in-vehicle network. The Stryker A1 Infantry Carrier Vehicle is one of the most versatile, most mobile and safest personnel carriers in the entire Army inventory.
The Stryker A1 work will be performed in Lima, Ohio; Anniston, Ala.; Tallahassee, Fla.; and Sterling Heights, with an estimated completion date of March 2020.