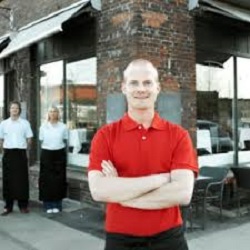 Veteran entrepreneurship is great for Veteran employment, and great for the economy. The Small Business Administration (SBA) contends that there are 2.4 million Veteran owned businesses and they make up 9.1% of all U.S. businesses. Veteran businesses also employed 6 million people, and generated over $1 trillion in 2012.
The SBA believes that Veteran entrepreneurship is on the rise, especially among Veterans of the Global War on Terrorism. The number of Veteran business owners under the age of 35 rose from 4.6% in 2007 to 7.1% in 2012.
Many speculate that the rise of Veteran entrepreneurship is due to Veterans' desires to no longer take orders from someone else, and decide their own fates. This could be true for some, but there is a lot more to be read into the situation.
Military service breeds a sense of confidence in those who have served. After completing training, deployments and campaigns, many servicemembers believe that they can accomplish any mission that they are assigned. Another reason that Veterans go into business for themselves is the cruel job market. Veterans who find it hard to get someone to hire them find other ways to earn a living. But the biggest factor that contributes to Veterans choosing the uncertain road of business ownership is the benefits that Veterans are eligible for to help them on their road to success.
Beginning with the Post-9/11 GI Bill, there is a multitude of benefits for Veteran Entrepreneurs. Veterans can use their GI Bill to earn vocational certifications and licenses, as well as degrees that will lend credence to their new business. Veteran entrepreneurs are also eligible for various loans and grants through the VA, and also discounts, waivers and tax breaks from federal, state and local agencies. Veterans are also offered discounts on franchising through many private corporations. The VA offers training for Veteran entrepreneurship in whatever field they choose.
Whatever the reason, Veteran entrepreneurs have a proven track record for durability and vitality. Data from the Census Bureau's 2012 Survey of Business showed that 88.9% of Veteran owned businesses were at least 3 years old.
All Veterans interested in joining their comrades on the road to success by owning their own business should research the benefits and discounts that they are eligible for. With an anthology of helpful links and information, the VAMBOA website is a great place for prospective Veteran business owners to take their first steps on the road to self-employment.