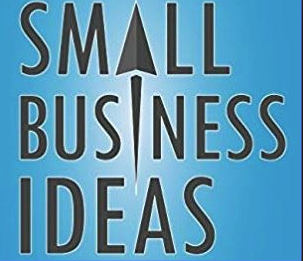 By Debbie Gregory.
Those who serve in the military obtain many skills in various areas that can be transferred to owning and operating their own business. If you are a veteran who wants to become an entrepreneur, but you don't know what type of business you want to start, below are some ideas (in alphabetical order) for you to consider:
Adventure Travel Business
This is an excellent fit for those who love adventure and travel.  This is the type of business that allows you to customize adventure trips for your clients.  You should be physically able to lead the excursions and be knowledgeable of the areas you are visiting.
Arms Dealer
If you are proficient with firearms and can qualify for a gun dealer's license, that usually includes background checks and fingerprint scans, you can buy and sell firearms as a business.
Auto Glass Repair & Replacement
This is a business that can be very lucrative if you have a solid customer base and provide good customer service. If you can't secure a location that is spacious enough to contain all the vehicles whose windshields you might have to work on, consider a mobile replacement operation. Mobile glass replacement is becoming very popular to consumers.
Auto Repair Business
You must enjoy working on autos and be willing to constantly update your knowledge as the technology changes.
Campgrounds
Starting a campground business is a wonderful business for those who love the outdoors. You will probably need to hire others to help out in the day to day operations, but camping has become more popular and can be lucrative.
Commercial Cleaning Business
Commercial cleaners keep the interiors and exteriors of businesses clean to ensure that the business image is hygienic and positive.  All you would need are the cleaning supplies and knowledge of cleaning chemicals.    This is an excellent business for service-disabled veterans to bid on government contracts.
Construction Business
If you are handy with tools and building, you may want to enter the construction industry.  You should obtain the proper licenses in place before you start your business.  You may want to specialize in specific areas of construction such as plumbing, roofing, framing, HVAC, patios, etc. and decide if you want to focus on residential or commercial.
Courier Service
If you have a cell phone and reliable transportation, you can start a courier business. You may want to decide on whether you will focus on residential or business services.  People an businesses want convenience.
Defensive Driving School
A defensive driving school offers the next-level training for teenage drivers and other drivers who need to know what to do under special conditions, such as driving police cars, ambulances, etc.  Parents want their children to be safe so this has become popular.
Disaster Planning and Preparation Service/Restoration Business
Disasters such as earthquakes, floods, hurricanes, blizzards, tornadoes and wildfire are recurring on a regular basis. This business offers preventive measures that might help in reducing the destruction of property or offer repair/replacement services for properties that have been impacted.   Insurance companies often hire independent companies too.
Dry Cleaning/ Laundry Business
This can be challenging and a lucrative business that usually requires fairly long hours.  You would also need training as well as various permits and licenses required to operate.
Firearms Maintenance Business
Starting a gun cleaning business might be a natural transition for veterans. More than likely, you have probably been trained how to do this during your military service, and you can add other services and sell some products.  This offers repeat business as well.
Firearms Training Instructor
This also can be a natural transition for veterans who have received firearm training. If you expertise in operating firearms you should consider turning your talent into a business.
Fitness Trainer
"Boot camps" and hardcore workouts are part of every military recruit's training, so this is a good idea for a business for those who are fit and can train others.  We live in a society that values fitness.
Garage Door Repair Business
Garage doors are important to every homeowner, so your business can offer maintenance, repairs or replacement service.
Veteran and Military Business Owners Association, VAMBOA.