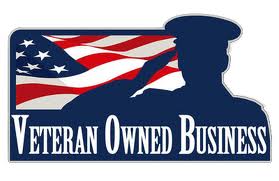 There is a community of men and women in our nation that take great pride in all that they do. The members of this group can be recognized by the way that they walk a little straighter, with their fists balled at their sides. They never lock their knees when standing for long periods of time. When members of this community recognize another member, they often feel an instant bond with one another. These men and women live among us. They are our parents, our siblings, our cousins, our neighbors and our friends. They are the Veterans of the US armed services.
Already proven to have the courage needed to answer the call to duty, Veterans are also armed with a confidence that stems from their completion of extensive training.  These attributes, when teamed with their accelerated life experience, help to distinguish Veterans from other civilians. Veterans are leaders and stalwart members in their communities.  Their courage, confidence, training, experience and leadership abilities empower Veterans to not shy away from the trials and tribulations of business ownership. Instead, they attack entrepreneurship with the same dutiful service that they gave their country.
According to the Small Business Administration's task force on Veterans Small Business Development, Veterans are 45% more likely to start their own business. The SBA also claims that Veteran Entrepreneurs own 2.4 million businesses, roughly 10% of the businesses in the nation. That number could even be as high as 5.5 million.
Any person can dream up an idea and create a business from it; that doesn't mean that their business will be successful. Having a sound business plan and sticking to that plan is what often determines whether or not a business will succeed. Veteran Entrepreneurs are often successful because they won't make any move without a plan. Veterans were trained to gather intelligence, develop a strategy, and then follow the plan, only modifying when necessary, in order to complete a mission.
Like the Veterans themselves, their businesses are usually more disciplined, more ethical, more goal-oriented and more successful. Americans should make it a point to support, promote and patronize Veteran-owned businesses. Veteran Entrepreneurs and their businesses positively affect the communities and the marketplace they inhabit. Veteran Entrepreneurs and Veteran Businesses promote the "can do" attitude that embodies the American way of life. Veteran Entrepreneurship could even help boost the current economy. According to the SBA, Veteran-owned businesses generated $1.2 trillion in receipts, and employed nearly 5.8 million people for fiscal year 2012.