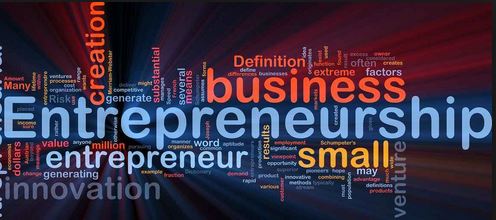 By Debbie Gregory.
We still have hope that the Veterans Entrepreneurial Transition Act, originally proposed in 2015, will be passed. The legislation would allow the SBA to conduct a 3-year pilot program for up to 250 budding veteran entrepreneurs to use their GI Bill benefits to start a business. While it had widespread support from veterans' groups, it didn't receive a full Congressional vote before the end of the year. Perhaps the new Congress will see the merits of this legislation, and get it passed. Until then, here are some resources that veteran business owners should be taking advantage of:
Entrepreneurship for Transitioning Warriors is a program offered by non-profit VetToCEO. The free 7-week online program is comprised of  seven two-hour modules that give you  the basics of starting your own business. With rolling enrollment, veterans can join the program at any time.
Entrepreneurship Bootcamp for Veterans with Disabilities (EBV) is a free training program for post-9/11 veterans with a service-connected disability. This program is offered through a consortium of universities including Cornell, Syracuse, Florida State, UCLA, Texas A&M, Purdue, UConn, LSU, Saint Joseph's, and the University of Missouri. EBV consists of an online, instructor-led 30-day curriculum, followed by a 9-day in-residence session at the university. EBV programs run from March through November each year on a first-come, first-served basis.
Patriot Boot Camp is geared towards technology entrepreneurs.  Attendance at PBC is encouraged if you're considering a tech startup. PBC is free to veterans, active-duty members, and spouses.
Bunker Labs offers the Bunker in a Box program,  an online mini-course in veterans entrepreneurship. Lessons feature a short video from the Bunker team, as well as articles, interviews, podcasts and presentations from prominent entrepreneurs and experts.
StreetShares Foundation is the non-profit arm of the military social lending platform, StreetShares. The foundation staff selects 5-10 finalists each month, based on: business idea, product-market fit, team and company history, use of award funds and potential impact, and influence of the business on the military and veterans community. First, second, and third-place awards of $5,000, $3,000, and $2,000 are awarded.
The Veterans Business Outreach Center (VBOC) is a good resource for training, counseling and mentoring, and resource referrals. VBOCs also provide transition assistance programs via Boots to Business part of the military's formal Transition Assistance Program, offered on military installations around the world. Boots to Business assists service members, military spouses and veterans identify business opportunities, draft their business plans, and launch their enterprises. Other programs supported by OVBD are geared specifically for women veterans, service-disabled veterans, and veterans interested in federal procurement.