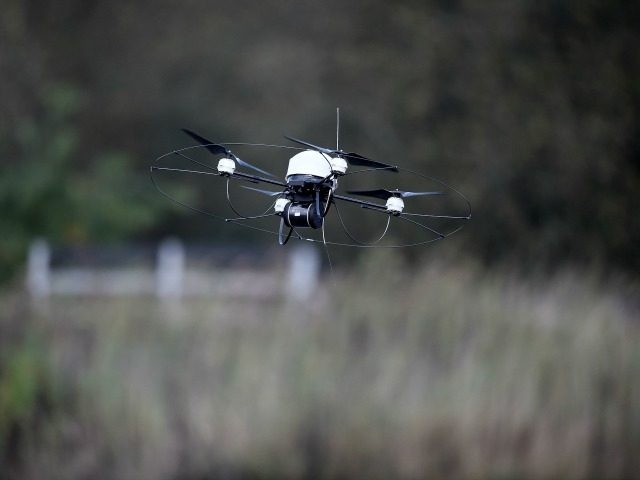 By Debbie Gregory.
The United States Air Force has awarded a $15.6 million contract for "counter-unmanned aerial systems" to an Israeli firm to attack small drones like the ones used by Islamic State militants in Iraq and Syria.
ELTA North America Inc. is a global leader in the design, manufacture and support of innovative electronic systems for the United States government.  The company is a U.S. subsidiary of Israeli Aerospace Industries.
The type of system and its technology whether it uses electronic jamming, conventional missiles, a combination of both, or some other method to down enemy drones has not been announced. But the contract specifically references 21 Man Portable Aerial Defense System Kits that will be produced in Israel, with the delivery and training to continental U.S. locations expected to be completed by July 28, 2017.
The Defense of Department considers the system purchased so important that it given ELTA a no-bid contract. Pentagon officials consider the buy a "Joint Emergent Operational Need," meaning it is a response to a problem on the battlefield that requires fast-tracking through the acquisition system.
The Air Force has several projects to counter small drones and is testing multiple technologies and systems, said Air Force spokeswoman Ann Stefanek.
"Current Air Force efforts to counter hostile small unmanned aerial systems (UASs) are primarily focused on non-kinetic options ranging in size from handheld technology to larger stationary and mobile systems that can be operated on the ground or in the air," Stefanek said. "Although the primary focus of the service's efforts is non-kinetic, kinetic options to defeat small UASs are also being explored." Air Force Life Cycle Management Center, Hanscom Air Force Base, Massachusetts, is the contracting activity.
The Air Force is planning to have a formal program for countering small drones on the books by the end of fiscal year 2018, Stefanek said.