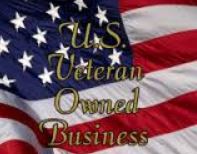 The national unemployment rate has been above 7% since 2008, and the unemployment rate for Post-9/11 Veterans has been above 10% for most of this year. The president has made a vow to help Veterans find work. The government has implemented programs, such as the Vow to Hire Heroes Act, which helps Veterans find employment, while rewarding the companies that hire them. But while hundreds of companies have pledged to hire more Veterans, many former military prefer to go into business for themselves.
Men and women who have served in the Armed Forces have several key attributes which make them ideal candidates for business ownership. Veterans know how to work hard, but more importantly, they know how to delegate tasks. Veteran Entrepreneurs won't try to shoulder the load alone, but instead will use their military leadership experience to train their employees to run the business as they themselves would run it.
One of the most important attributes that Veteran-Entrepreneurs possess is often over-looked and seldom mentioned. But the fact is, that no matter what a Veteran's rank was when they separated from the military, they spent a career taking orders, and now want to call their own shots as civilians. This desire to be independent, combined with the confidence gained by a meritorious military career, make Veterans ideal aspirants to be successful business owners.
A growing trend in the community of Veteran Entrepreneurship is the utilization of opportunities found in franchise companies. Many franchise companies offer Veterans discounts on buy-in and start-up fees. Here are a few of the many notable companies that offer special franchise opportunities for military Veterans:
Little Caesars offers qualified Honorably Discharged Veterans $5,000 off the franchise fee, and $5,000 in credit for equipment. They also offer qualified Disabled Veterans up to $68,000 in benefits, including a waived franchising fee, and up to $10,000 credit for equipment and additional financing.
The UPS Store offers qualified Veterans and spouses of active duty service members $10,000 off the franchising fee, and up to 50% off the application fee.
7-Eleven offers qualified Veterans up to $35,000 off on franchises, and up to 65% in financing.
AAMco offers Veterans who purchase a franchise an $8,000 credit, and direct SBA loans.
Veteran Entrepreneurs are not limited to franchising with existing companies. This is just one of many ways that Veterans can go into business for themselves. There are many programs and benefits available for Veterans who are interested in starting their own business, or buying into a franchise company. The first place that potential Veteran Entrepreneurs should look is the VA's Office of Small and Disadvantaged Business Utilization.