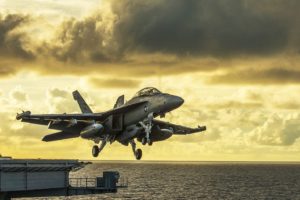 By Debbie Gregory.
The Department of Defense (DoD) kicked off the new year by awarding a number of eight-figure contracts on behalf of the Army, Navy and Air Force.
On January 2nd, the DoD awarded Risk Mitigation Consulting Inc. a $95,000,000 maximum amount, indefinite-delivery/indefinite-quantity contract for mission assurance assessments of installation/facilities infrastructure and facility-related control systems for the Department of the Navy. The work includes, but is not limited to, the collection and evaluation of data concerning the criticality of facilities, utilities, industrial control systems, and supporting infrastructure based on mission impacts, probable threats and hazards, and degrees of vulnerability to determine the overall risk posture of the asset. The company is based in Destin, Florida.
On the same day, the DoD also awarded Raytheon Co. a contract for $81,224,627 for modification P00007 to a previously awarded fixed-price-incentive=firm-target contract (N00019-17-C-0042). This modification provides for the procurement of 228 configuration components required for completion of Configuration D Retrofit Component engineering change proposals for the F/A-18E/F and EA-18G aircraft for the Navy and the government of Australia. The company is based in El Segundo, California.
Additionally, January 2nd saw Lockheed Martin, Rotary and Mission Systems, Moorestown, New Jersey, awarded a $28,882,337 cost-plus-incentive-fee modification to previously awarded contract N00024-16-C-5102 for AEGIS Baseline 9 Integration and Delivery, TI-08 CG Upgrade, AEGIS Baseline 9 Capability Development, Capability Improvements, Baseline 9 Sea Based Non-Cooperative Target Recognition Development and Radar Engineering.
The Army contracts included O'Gara-Hess & Eisenhardt Armoring Co. LLC, of Fairfield, Ohio, awarded a $60,736,752 firm-fixed-price contract to procure Family of Medium Tactical Vehicles protection kits and Endeavor Robotics Inc., Chelmsford, Massachusetts, was awarded a $32,400,000 firm-fixed-price contract for reset, sustainment, maintenance, and recap parts for Robot Logistics Support Center technicians to support the overall sustainment actions of the entire Endeavor family of small, medium, and large robots.
The only contract awarded on behalf of the Air Force was a $22,500,000 ceiling indefinite-delivery/indefinite-quantity contracts for the formation of a collaborative working group of various industry partners to work as single extended entity to develop, evolve, update via pre-planned product improvement initiatives, as well as manage and provide configuration control of the open mission systems and universal command and control interface standards, collectively referred to as the Open Architecture Standards. This contract is a joint venture between BAE Systems Information and Electronics Systems Integration; The Boeing Co., Defense, Space & Security; General Atomics Aeronautical Systems Inc.; Goodrich Corp., UTC Aerospace Systems, ISR Systems; Harris Corp., Electronic Systems, Integrated Electronic Warfare Systems; Lockheed Martin Corp., Lockheed Martin Aeronautics Co.; Northrop Grumman Systems Corp., Northrop Grumman Aerospace Systems, ; and Raytheon Co.