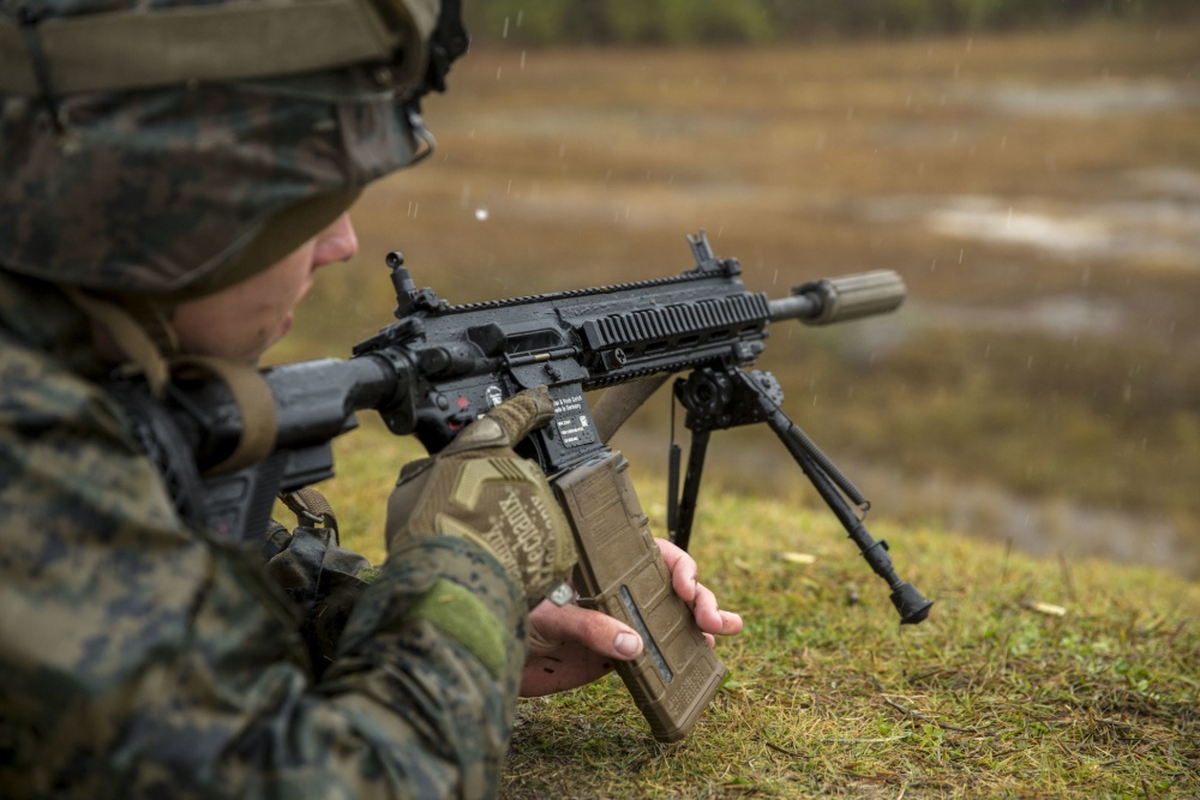 By Debbie Gregory.
The Marine Corps has awarded a five-year, firm-fixed price, indefinite-delivery/indefinite quantity contract with a maximum ceiling of $29.4 million for the procurement of up to 15,000 M27 Infantry Automatic Rifles (IAR) and spare parts. The contract reflects a savings of more than 50 percent compared with what it has paid in the past for the weapon.
The contract was awarded to Heckler & Koch (H&K) in Ashburn, Virginia. For more than 50 years, H&K has been a leading designer and manufacturer of small arms and light weapons for law enforcement and military forces worldwide. In addition to operations in the U.S., H&K has operations in Germany, the United Kingdom and France
The price tag for the first 5,650 units is $7.4 million, which works out to $1,309 each. Given that the service branch previous paid approximately $3,000/unit, these rifles are a substantially better buy.
The additional M27's will replace the M4 carbine. Unlike the M4, the M27 IAR is fully automatic to provide a higher volume of fire. It also features a free-floating barrel design for better accuracy.
"Since the M27 has been fielded, it has proven to be extremely reliable, durable, and accurate," said Chief Warrant Officer 5 Joel Schwendinger, Combat Development and Integration Gunner.
The Marine Corps Operating Concept identifies the need for "increased lethality in Marine rifle platoons and squads," he said.
"The M27 provides the Corps with the necessary increase in lethality," Schwendinger said. "Unlike other infantry specialties that primarily fight with crew-served weapons, such as mortars and machine guns, rifle platoons primarily fight with rifles, and the M27 has proven to be the best overall fighting rifle."
Although the infantry is fully enamored with the IAR, Marine special operators don't want it because it isn't compatible with SOCOM's low receivers. Adopting the rifle would mean Marine operators would lose the flexibility of changing out various rifle barrels and configurations for a multitude of diverse mission sets carried out by the elite commando force.
The Marine Corps will field the additional M27 rifles to active and reserve infantry platoons beginning in early 2019.