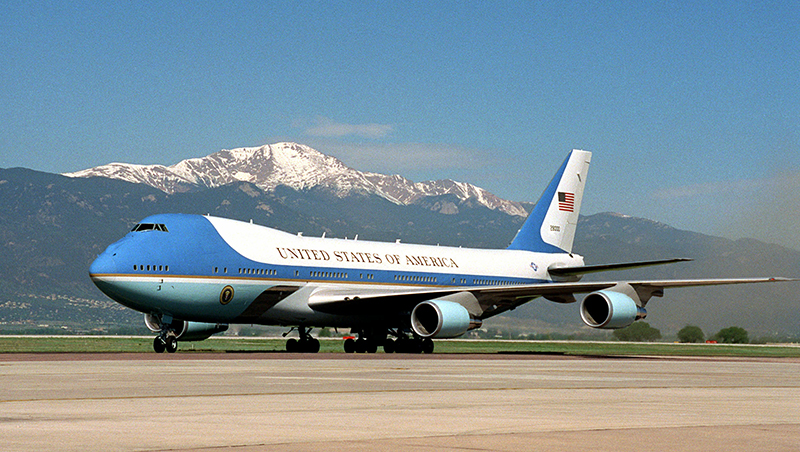 By Debbie Gregory.
The contract for two refrigerator units that were destined for Air Force One has been canceled.
The $24 million contract would have provided two new "chiller" units that would have been installed in 2020. The current Air Force One planes have been in use since 1990, and are scheduled for replacement in 2024. Boeing reached a deal this year to build replacements for those two presidential airplanes for $3.9 billion.
That would have meant that the $24 million dollar chiller units were only going to be in use for four years.
The Air Force and White House Military Office decided to cancel the purchase until the new Boeing Air Force One planes are delivered, according to Air Force Secretary Heather Wilson. Wilson stressed that if the delivery of those planes is delayed, they will have to reconsider the possibility of replacement.
Technically speaking, any U.S. Air Force plane carrying the president becomes Air Force One, but the moniker usually refers to the two identical planes that have been specifically modified to meet the security and logistical needs of the commander-in-chief and his flying staff.
The refrigerators on Air Force One are required to carry 3,000 meals in order to feed passengers and crew for four weeks in case of an emergency that prevents the plane from landing.
The Air Force has said the refrigerators currently on board Air Force One are based on old technology and were designed for short-term food storage, and are increasingly failing in hot and humid environments.
Rep. Joe Courtney, the top Democrat on the House Armed Services subcommittee on sea power and projection forces, who had inquired about the refrigerator contract, praised the Air Force for terminating it, saying it "didn't pass the smell test."