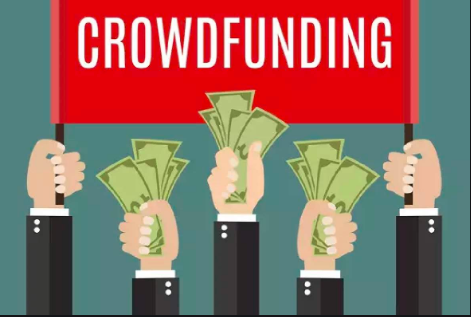 By Debbie Gregory.
The COVID-19 pandemic has continued to financially impact small businesses negatively.  Consider a crowdsourcing campaign might help your business to stay afloat and prosper.
Nearly every small business across America has been impacted by the coronavirus pandemic.   Some have had to their operations or shut down completely. The financial impact of state lockdowns and social distancing has been a very challenging burden for many business owners, especially those who can no longer afford to pay their employees and bills.  Even with government stimulus packages such as PPP loans in the CARES ACT, many local businesses simply cannot wait for state or federal aid to come happen and remain in business.   Some have turned to their loyal clients and wider communities to help them meet their immediate needs in these uncertain times. Service businesses that cannot operate remotely, have launched coronavirus crowdfunding campaigns to help them support employees who have been temporarily laid off or had their hours cut due to COVID-19.  This has been very popular in the restaurant business.
If your business is considering a crowdfunding campaign to mitigate COVID-related financial losses, below is what you need to know and a few popular platforms to consider.
Where to Launch a Coronavirus Crowdfunding Campaign:  As with a regular crowdfunding campaign, it is important to do your research and find a platform that best suits your business needs and goals. Below are a few popular crowdfunding sites to check out:
What Can I Use My Crowdfunding Proceeds for?
According to the crowdsourcing site, GoFundMe, businesses that have used its platform to cover coronavirus losses have used the money they have raised for any or all the following:
Health insurance for employees
Monthly rent or mortgage payments
Health insurance for employees
Paid sick time for employees impacted by COVID-19
Crisis pay for employees who are not sick but are out of work.
Employees who need time off to care for their children.
Other operational expenses you are struggling to pay.
Matching discounts for their donation spread out over time.
Discounted gift cards for when business is back to normal.
Priority booking for service-based businesses.
Free upgrade or add-on service.
Buy one now get two during the first week back in business.
Unique ways to reward your customers for their support
While not every crowdfunding platform requires you to offer a "reward" in exchange for a donation, some platforms like Kickstarter and Indiegogo do. Even if your chosen platform does not, it may be a nice gesture to offer your patrons a "thank you" for their support, even if it's just a coupon for a future purchase.
Here are a few unique ideas for thanking your customers for their generosity:
Matching discounts for their donations spread over time
Discounted gift cards for when your business is back to normal
Priority booking for service-based businesses
Free upgrade or add-on service
Buy one now and get two during the first week back in business