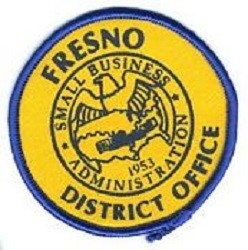 Veterans Small Business Week will be observed this year November 3-7, 2014. Many district offices of the U.S. Small Business Administration (SBA) will be holding events and seminars to mark the occasion.
California Veterans should be aware that the Fresno SBA District Office is offering a special workshop for Veterans and their spouses who are interested in starting a new small business or expanding their current business.
The workshop will be held on Wednesday, November 5, 2014 from 9am until noon, at the SBA Fresno District Office in Fresno, CA.
By attending the event, Veteran entrepreneurs can learn about the multitude of SBA programs, including programs for small loans on home-based businesses, to multi-million dollar loans for real estate and manufacturing. Participants will also receive education on the SBA loan programs created specifically for Veterans and their spouses. The information will be provided by an experienced SBA loan officer and a local SBA lender.
The Veterans Small Business Week workshop will also cover government contracting. Participants can learn how to become a certified Veteran Owned Small Business, and find out how obtaining this designation can provide their company with a significant edge over their competition when trying to win bids for federal, state, and local government contracts. This information will be provided by a fellow Veteran who is also a former Small Business Owner, and now the SBA Veteran Business Officer.
The event is free to Veterans and their spouses. Space is limited, so interested entrepreneurs must register in advance by calling William Hori at (559) 487-5791 or emailing fresno@sba.gov. Reasonable accommodations will be made for persons with disabilities, if requested at least one week in advance of the program by using the same contact information.
The Veteran and Military Business Owners Association (VAMBOA) is a non-profit business trade association that promotes and assists Veteran Business Owners, Service Disabled Veteran Owned Businesses (SDVOB) and Military Business Owners. Small businesses are the backbone of our economy and responsible for job generation. That is why VAMBOA provides its members with Business Coaching, Contracting Opportunities, a Blog that provides information, Networking contacts and other resources. Membership is FREE to Veterans. Join Now!
VAMBOA: SBA Provides Special Veteran Workshop in CA: By Debbie Gregory