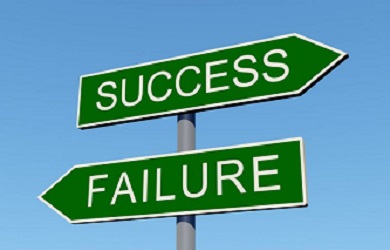 By Debbie Gregory.
Bottom line, it takes hard work, know-how, and tremendous determination for owners of small firms to be successful. Small business ownership is not about avoiding a forty hour work week, as many business owners put in closer to eighty hours a week to get their businesses up and running.
Close to 40 million businesses are started each year. Of these, approximately 350,000 survive and make money. So how can small business owners overcome the odds and make their company one of the success stories? Some of the keys to success depend on luck and timing. But many successful people and companies have sworn by a few key factors of success that they rely on, again and again.
Have a plan: Everyone in the business world agrees that having a plan is important. But plans don't have to be big undertakings. Nor should they be a bar that you must always measure your current situation up against. Plans should start small, and expand over time. Initial plans should include identifying your target customers/clients, figuring out what their needs are, and how your business is going to meet those needs. Internal plans include establishing responsibilities, setting realistic short and long term goals, and devising ways to track your company's performance.
Build a Dream Team: Just like in sports, one player cannot win championships. Yes, superstars make winning easier. But teams win when everyone knows their roles and plays their positions well. You may be a superstar worker at your company, but you can only do so much. Surround yourself with great players who are willing to follow your lead and play within your system. And don't be afraid to add a few other superstars to your team, they can only add to your team's talent level.
Consider your product: Is there demand for your product? Does it solve a customer's problem? Are there products similar to yours in your market? How can you improve upon or out-do your competitions' product or product delivery method? While running a successful business does require a lot passion, it must also fill a need (or serious want). And once you decide on a product, be sure to use your passion for your product to ensure that it is the best product of its kind in the market.
Constantly re-evaluate your process: Once you have the right product, people, and plan in place, it is important to generate and constantly improve upon your company's process of creating, selling and distributing your product. Most business fail to do so, and as a result, fail to meet customers' expectations. These expectations fluctuate, so it is important to stay on top of consumer trends.
The Veteran and Military Business Owners Association (VAMBOA) is a non-profit business trade association that promotes and assists Veteran Business Owners, Service Disabled Veteran Owned Businesses (SDVOB) and Military Business Owners. Small businesses are the backbone of our economy and responsible for job generation. That is why VAMBOA provides its members with Business Coaching, Contracting Opportunities, a Blog that provides information, Networking contacts and other resources. Membership is FREE to Veterans. Join Now!