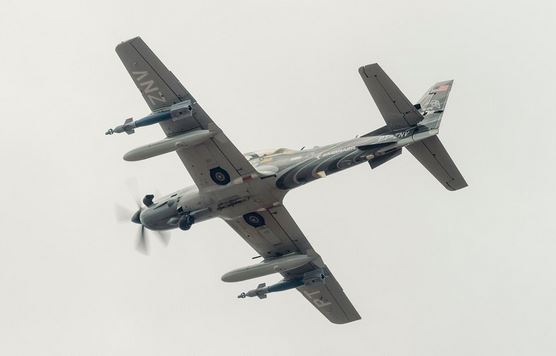 By Debbie Gregory.
"AQ Delta" is the U.S. Air Force's new office that will streamline its weapons, platforms and networks procurement system.
Under Assistant Secretary of the Air Force for Acquisition, Technology and Logistics Will Roper, the acquisition process will identify programs that will keep the acquisition process running smoothly.
Dr. Roper is responsible for and oversees Air Force research, development and acquisition activities totaling an annual budget in excess of $40 billion for more than 465 acquisition programs.
Air Force Secretary Heather Wilson announced the program during a May 4th town hall at Hurlburt Field, Florida.
Roper had previously spearheaded the creation of the Strategic Capabilities Office, a cornerstone of the Third Offset initiative, which envisioned a modern arsenal of swarming unmanned air vehicles, hypersonic weapons and autonomous systems. During his tenure as SCO Director, Dr. Roper served on the Department's 2018 National Defense Strategy Steering Group, Cloud Executive Steering Group and Defense Modernization Team. That office now has an uncertain future since Roper's departure in February.
Wilson has touted the Air Force's progress in improving its procurement approach, often pointing to additional acquisition authorities, rapid prototyping endeavors and even the service's "Light Attack experiment" ongoing at Holloman Air Force Base, New Mexico.
Accelerating how the Air Force acquires new weapons isn't the only item on the agenda; the service is rethinking maintenance as well.
Roper has hinted that the Air Force may be more open to competing sustainment or upgrade contracts, allowing additional companies to compete for upgrades on current programs, which are often automatically dedicated to the firm that originated them.
"I would like to be able for a system to continually compete, replace and upgrade, all the different components," Roper said earlier this month.
Wilson endorses the idea.
"In general, competition helps to drive up performance and drive down cost, and so competition works."