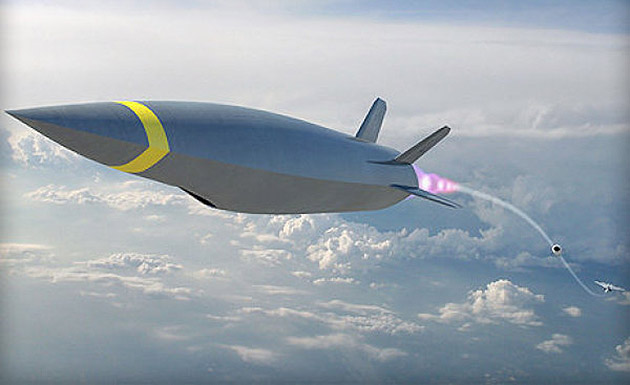 By Debbie Gregory.
Bethesda, Maryland based defense giant Lockheed Martin Corporation has secured a contract with the U.S. Air Force to develop a prototype of the Hypersonic Conventional Strike Weapon. It is hoped that the hypersonic cruise missile will be able to travel at Mach 5 – five times the speed of sound. That means a hypersonic weapon can travel about one mile per second.
If the hypersonic conventional strike weapon is successful, it could result in a $928 million payday for the defense contractor over the course of the project's lifetime. No end date has been set for the new contract.
"Both Russia and China are aggressively pursuing hypersonic capabilities," said General John Hytens, the head of U.S. Strategic Command. "We've watched them test those capabilities."
Lockheed Martin will be responsible for the design, development, engineering, systems integration, test, logistics planning, and aircraft integration support of all the elements of a hypersonic, conventional, air-launched, stand-off weapon.
The development will take place in the northern Alabama city of Huntsville, which is dubbed the "Rocket City" as it was the birthplace of America's rocket program.
The Pentagon's research and development chief, Michael Griffin, has called hypersonic technology the Defense Department's first priority.
"In my opinion, today the most significant advance by our adversaries has been the Chinese development of what is now today a pretty mature system for conventional prompt strike at multi-thousand-kilometer ranges," he said.
A second hypersonic project being pursued by the Air Force is the Tactical Boost Glide system,  which is a boost glide craft  accelerated to high speed by a rocket before gliding unpowered to its destination.
Both projects are part of a program to develop advanced prototypes that can later be fielded on U.S. jets.