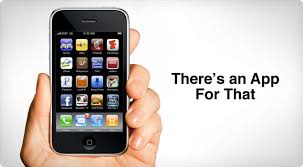 By Debbie Gregory.
Making and sticking to a realistic budget is an effective way to help keep your business profitable. Budgets involve making revenue forecasts and estimating your costs, which will determine whether you make a profit or loss.
In this day and age, where there seems to be an app for most things, here are some apps to help you navigate your business finances:
Albert is your financial genius – a smart and powerful financial assistant. Albert connects to all of your accounts and helps you put your financial plan on auto-pilot. The app provides a team of human financial geniuses to guide you through your financial journey and answer your most complex questions.
Clarity displays your financial picture, helps you cancel wasteful accounts, and delivers insights to you. The built-in service scans your accounts for subscription fees and verifies your usage of the service or product. It also has tools to remind you to pay bills, budget, and save.
Fudget is a simple and fast alternative to feature-rich, complex budget planner / personal finance apps. There are no categories to manage, no charts to interpret and no learning curve.
If you share expenses with another person, Honeyfi allows you to choose what to share with your partner and see all of your balances and transactions in one place. You save time when you simplify your finances.
Mint keeps all of your bills and money together in one place, making it easier than ever to track.The more accounts, cards and bills you link, the more the app will help you stay on budget. See what you have and what you owe. Understand where money goes and where you can cut back. Create budgets, track investments, discover new ways to save and more.
Wally lets you take control of your money. Balance your income and expenses. Understand where your money goes. Set and achieve your financial goals. Seamlessly and intuitively. The app gives you a 360 view on your money; what comes in, what goes out, what you have saved, what you have budgeted.
You Need a Budget helps you to be mindful of how you are spending your money, asking you to think about what you want your money to do before you spend it.