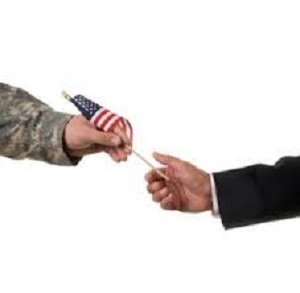 One of the biggest challenges of starting a Veteran owned small business is getting the word out about your company. In order to survive, fledgling companies need suppliers, contacts, and most of all, customers. But many Veteran business owners haven't yet figured out how to successfully get their brand front and center in front of the public.
Some of the most successful small businesses have utilized Twitter as a platform to raise brand awareness for their companies. Set-Aside Alert, a federal government contract information service provider, is providing a webinar to help Veteran and Service Disabled Veteran business owners utilize Twitter to help their small businesses succeed.
The webinar will be led by Set-Aside Alert editor Alice Lipowicz, who has been named one of the Top 70 Most Social US Federal Technology Pros on Twitter by the Huffington Post.
Small business owners can use Twitter to raise brand awareness, share and obtain information on upcoming federal contract opportunities, network with peers and government leaders, and help build a reputation for expertise in your field. The webinar will help put Twitter to work for your small business.
The "Twitter Training for Small Business Federal Contractors" webinar will be held online at 1 pm EDT on September 4, 2014. The fee for the 60-minute webinar is $25. The webinar is available at no charge for Set-Aside Alert's paid subscribers.
If you are already on Twitter, just getting started on Twitter, or thinking of joining, you can get super ideas on how to make a positive impression, discover more opportunities,  and drive business growth.
For more information, click here.
The Veteran and Military Business Owners Association (VAMBOA) is a non-profit business trade association that promotes and assists Veteran Business Owners, Service Disabled Veteran Owned Businesses (SDVOB) and Military Business Owners. Small businesses are the backbone of our economy and responsible for job generation. That is why VAMBOA provides its members with Business Coaching, Contracting Opportunities, a Blog that provides information, Networking contacts and other resources. Membership is FREE to Veterans. Join Now!
VAMBOA: Twitter Webinar: By Debbie Gregory