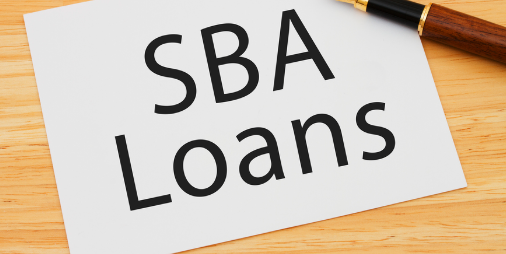 By Debbie Gregory.
According to the U.S. Small Business Administration known as the SBA, there is currently one veteran-owned business for every ten veterans in the United States. Access to capital is still the biggest challenge for veteran entrepreneurs to start and grow their business. Veterans have proven to be successful business owners and with the help of a veteran business loan, they can often grow their company to higher levels and achieve greater success.
Right now, during the CoronaVirus Pandemic, the SBA is relaxing restrictions and offering better terms and in some instances without interest and/or forgiving loans.  Please check what is being offered at this time!

Additionally, if you are a veteran, how you apply for a small business loan is particularly important since veterans are provided special federal support programs that are not available to non-military personnel.  Because of this you need to consider your options carefully and look closely at your business history, credit score, revenue, overall financial health, and more.
Generally speaking, as a veteran, you would apply for a loan pretty much like anyone else would. You will need to collect together past financial statements, a well-thought out business plan, and other relevant business documentation. You will need a good credit history as well as strong finances to qualify.   Under normal circumstances, a poor credit history and weak financials will make it difficult to obtain an affordable interest rate on a small business loan.
The Small Business Administration (SBA):
Both the SBA.gov site and The Office of Veterans Business Development site provide entrepreneurial training programs for veterans. These programs teach you the basics of entrepreneurship, business financing, tips on how to write a business plan, and much more.
It is important to keep in mind that any loan you may receive from the SBA isn't coming directly from the SBA. Instead, you are borrowing money from a traditional financial institution with the backing of the SBA.
While it does take quite a bit of time and resources, applying for the loan is actually the easy part. Choosing a loan that is the best fit for your needs is a lot trickier. Before you can make that decision, you will need to figure out exactly what your business needs are. What exactly do you need the money for?
Do you just need a safety net?
Are you investing in equipment to start, or grow, your business?
Do you need funds to order inventory?
Answers to questions like these will determine the type of loan that would be the best fit for your business. Take time to write out your own questions and answers.
What if you cannot get a loan?
If a loan isn't the right fit for your business, consider other types of financing. There are many other options that could be a good fit, such as:
A line of credit
Business credit cards
Equipment financing
Invoice factoring
Merchant cash advances
and more
Veterans make up a sizeable number of small business owners in the U.S. Don't let a lack of funding stop you from starting or growing your dream business.