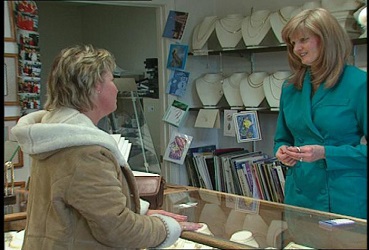 Owning and operating a small business is one of the most demanding career choices that Veterans can make. Starting a new business is not a get rich quick scheme. Most newly-minted small business owners may have to put in a lot of hours and hard work in the beginning, but it pays off in the long run. Here are some tips provided by Veteran business owners that new small business owners might find useful:
Set the standard: As the owner, your employees will do as you do. Therefore, you need to lead by example. Whether its customer service, personal grooming, keeping your business clean or any other function specific to your company, hold yourself to the highest standard, one your employees can proudly emulate.
Put customer satisfaction before profits: When your customers are thrilled with the products and service that your company provides, they will return again and again, giving you repeat business. If, as an owner, you are more concerned with profits than your customers, it will show, and customers may not do business with you in the future. Customers are what generate profits.
Don't neglect to pay yourself. You and none of your employees should ever go without pay. If your personal finances are a mess, it will distract you from what you need to do to help your business grow.
Learn from your mistakes: Small business ownership is not an exact science. There is not one book with all of the definitive answers containing the hidden secrets that your business can use to guarantee success. Small business ownership is all about learning your customer base, the community, and how to bring your business to them. Be aware of the risks, make bold decisions, and then learn from them.
Employees are your business' most effective resource: Learn how to delegate, and don't micromanage. Start by hiring the right individuals to work for you, and then, let them do their jobs with you as their confident, but not stifling leader. This ties in with customer satisfaction; customers who want good service know when they are dealing with employees who truly understand their job and do it to the best of their ability, and when an employee is handcuffed by micromanagement. No customer wants to repeat business with a firm whose employees aren't capable of providing good service.
Show up: There will be days when you won't feel like going to work. And as the boss, it would be easy to just take the day off. But don't let the temptation to slack off a little ruin your business… because it will, if you let it.
Keep your integrity intact: At the toughest times, it may seem conceivable to shortchange a customer or employee, or hide a receipt from the taxman. But taking ethical shortcuts will always cost you in the long run. Besides, would you do business with someone who acted unscrupulously? Others might feel the same way.
The Veteran and Military Business Owners Association (VAMBOA) is a non-profit business trade association that promotes and assists Veteran Business Owners, Service Disabled Veteran Owned Businesses (SDVOB) and Military Business Owners. Small businesses are the backbone of our economy and responsible for job generation. That is why VAMBOA provides its members with Business Coaching, Contracting Opportunities, a Blog that provides information, Networking contacts and other resources. Membership is FREE to Veterans. Join Now!
VAMBOA: Tips from Veteran Small Biz Owners: By Debbie Gregory