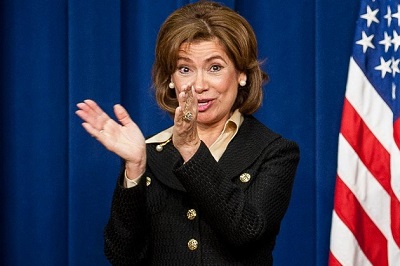 The U.S. Small Business Administration (SBA) announced on Friday, August 1, this 2014 that the U.S. government achieved its small business federal contracting goal. The federal government awarded more than 23% of its federal contracts to small businesses, totaling more than $83 billion. This was the first time in eight years that the federal government has reached its contracting goal.
The announcement was made at a press conference that was held at the National Aeronautics and Space Administration's (NASA) Goddard Space Flight Center by SBA Administrator Maria Contreras-Sweet. She was joined by NASA Administrator Charles Bolden and Senator Ben Cardin.
"When we hit our small business procurement target, it's a win.  Small businesses get the revenue they need to grow and create jobs, and the federal government gets the chance to work with some of the most responsive, innovative and nimble companies in the U.S. while the economy grows," Contreras-Sweet said.  "Thanks to the president's leadership and a team effort among all federal agencies, we were able to meet this goal."
While contract expenditures have gone down in all categories as a result of overall reduced federal spending, small businesses managed to secure a greater percentage of the contracts. This is due inpart to the SBA working with other federal agencies to help small businesses win federal contracts.
The SBA also facilitated the requirement for larger companies with substantial federal contracts to sub-contract with Veteran-owned small businesses.
Along with the announcement, the SBA released the FY 2013 Small Business Procurement Scorecard. These annual scorecard provides an assessment of each federal agency's yearly small business contracting achievement against its goal, with 20 agencies receiving an A or A+.  Overall, the federal government received an "A" on the government-wide Scorecard.
The Veteran and Military Business Owners Association (VAMBOA) is a non-profit business trade association that promotes and assists Veteran Business Owners, Service Disabled Veteran Owned Businesses (SDVOB) and Military Business Owners. Small businesses are the backbone of our economy and responsible for job generation. That is why VAMBOA provides its members with Business Coaching, Contracting Opportunities, a Blog that provides information, Networking contacts and other resources. Membership is FREE to Veterans. Join Now!
VAMBOA: Government Achieves Small Business Contracting Goal