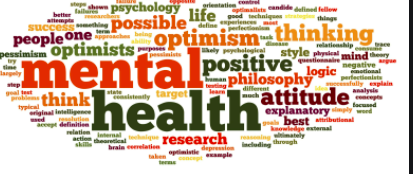 By James Pruitt, Senior Staff Writer
Consider Your Anxiety about Controlling Your Circumstances:
The pandemic is not your fault. Others will understand this in retrospect. Stay gracious for the gifts the universe gave you. Recognize any blessings that may surround you. Do not howl at the moon about whatever someone could do differently.   Find joy whenever and wherever you can.
Open Your Mind to New Methods of Outreach:
We are lucky to have the Internet, given pandemic restrictions about meeting in person. As many have discovered in the past few years, several online outlets provide avenues for connection. Google chat, Zoom and Facetime are among them.
Time with friends and family salves frayed nerves and depressed feelings. Circumstances with the pandemic seem to throw a wrench into our normal outlets. However, online interactions still provide meaning. Even day-to-day, a simple message may provide connection even for those not immediately living with friends or family.
The lack of a routine confounds many stuck at home. Remember the routine of waking up, eating breakfast, and commuting to the salt mines? Furloughed workers may relish these memories. Same for work-from-home employees. As many times as you may have pounded that snooze button, at least you had somewhere to go. The trip to work provided a new adventure every day.
The unexpected pandemic disrupted our workplace lives. Our sense of validation often comes from our accomplishments. During the crisis, we often must squeeze water from a rock. However, many of us have lists of projects that can fill our day. Consider the pandemic an opportunity to explore new horizons.
Learn an instrument. Practice a language. Redecorate your house. People need to feel useful. Small business owners should get creative about using down-time productively.
Do Not Compare Yourself to Others:
The Age of Social Media has brought new strains of peer pressure upon all of us. Now that so many spend so much time at home, the pandemic has exacerbated this stress. Social media is often the only outlet.
Remember, your friends on social media post what they find worthy to post. In the end, we all do. More power to all of us. And many of us not even on social media.
In an age when so many of us have "our own brand," always remember that the online presences of others does not define us. We should stay confident of our own identity while respecting those of others.
Stay Mindful by Journaling:
Keeping a journal is healthy. You have likely developed some new routines during this period. Record your thoughts. Take the time to write down new recipes, insights, and feelings. Mindfulness keeps us aware of our ongoing mental states. Journaling can help with mindfulness. Day-to-day, records of your mental state could well prove benefits to your mental well-being.
Get Out of the House and Exercise:
The virus is weakest outdoors. Rather than going stir-crazy in the stuffy confines of our claustrophobic domiciles, simple walks outside do wonders for our mental health. Hikes, jogging, bicycling, and any number of activities can leave us with a new outlook and bring home a sense of relief. Just remember not to "share air," as the new pandemic saying goes.
A few additional hints from Debbie Gregory, VAMBOA's founder & CEO:
A few things that help me:   I make sure to acknowledge gratitude for the people in my life and all that I am grateful for each day.  It is nice to add it to your journal too.   This is a good way to begin your daily entry.   Almost every day, even if I am not going anywhere, I still shower, groom, dress nicely if only for me.   This helps me to be positive and when we look nice, we feel better, at least I do.    Once in a while, I do have a pajama day, but it is rare.  For me, it is better to make sure my clothes fit than to hang out in PJs or sweats.   I also go out of my way to make nice, healthy meals and exercise even when I cannot go outside with online classes, an elliptical or exercise bike.  Walking is the best.   The love, affection and devotion from our fur children is priceless too.    I also try to meditate at least once a day and find the joy where I can and often.  I am a glass is half full girl too.
VAMBOA, the Veterans and Military Business Owners Association hopes that this article has been helpful.   We work hard to bring you important, positive, helpful and timely information and are the "go to" online venue for Veteran and Military Business Owners.  VAMBOA is a non-profit trade association.   We do not charge members any dues or fees and members can also use our seal on their collateral and website.   If you are not yet a member, you can register here:  https://vamboa.org/member-registration/
We also invite you to check us out on social media too.
Facebook:  https://www.facebook.com/vamboa
Twitter:  https://twitter.com/VAMBOA