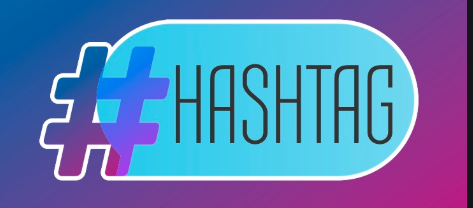 By Debbie Gregory.
The symbol that we now know as a hashtag was once called the pound symbol, or octothorpe, and was initially used to mark numbers. The first known usage of this symbol as a "hashtag" was in the summer of 2007 by Chris Messina, a web marketing specialist. He approached the company Twitter with the suggestion that they use the symbol to group related Tweets together. Since that fateful day the use of hashtags, their reach, and their effectiveness has grown exponentially.
Hashtags in a nutshell:
Connect social media content to a specific topic, event, theme or conversation
Make it easier to discover posts around specific topics
Where are hashtags used?
Hashtags are used on almost every social media platform that we use today.
Twitter
LinkedIn
Instagram
Facebook
Pinterest
And more
Why should you use hashtags?
Hashtags help your post take part in a larger conversation which makes your posts more visible to both followers and non-followers on any given platform. This can lead to better engagement with others including likes, shares, comments, more followers, etc. as well, it can boost your brand's overall standing on the platform. When hashtags are used correctly, they are a very effective and easy way to promote your business and drive the conversation. You can also use hashtags to show your support for social issues, help your target audience to find your posts on social media and add more context to your posts without adding too many more words.
Should you use popular hashtags?
Just because a hashtag is popular does not mean it is a good idea for you to use. For example, the hashtag #followme has more than 515 million posts on Instagram but is broadly used in every industry and category. That hashtag will not help you get more followers. You want to avoid using a hashtag simply because it is popular. If the hashtag does not engage your followers or add to your post, it is best to be avoided.
This does not mean that you should ignore popular hashtags.  In fact, some hash tags are excellent to insert your brand into a fun or popular conversation. For example, hashtags such as #throwbackthursday or #flashbackfriday, help you mix up your social posting with fun and popular social media games.
Keep in mind that popular hashtags also differ depending on what social media platform you are using. On Instagram, popular hashtags include ones such as #instagood, #photooftheday, and #photography, among others. However, on LinkedIn, popular hashtags include more business-focused ones such as #leadership and #productivity. You may need to do a bit of research to find the popular hashtags on each platform that boost you.
A few things to keep in mind for using hashtags:
Hashtags always start with the '#' symbol and contain no spaces between the words such as #thisisahashtag.
Hashtags listed on private accounts cannot be seen by non-followers of that account.
The best hashtags are short and easy to remember.
More is not better when it comes to hashtags. Limit the number that you use and make sure they are relevant to your post.
As you can see, hashtags really help people connect with the things they find important or interesting on social media. If you have not been using them in your posts, now is the time to start! They are one of the best and easiest ways to get your brand in front of people who may be interested in what you are offering.