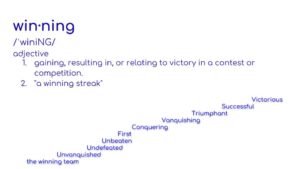 By Debbie Gregory.
As a small business owner, you want to take advantage of every opportunity that will help you start or maintain your business. One tip is to periodically check in with your audience, so that you don't leave potential business or revenue on the table.
One of the ways to monitor your audience is with: Market Research.  This is a handy tool that blends consumer behavior and economic trends to give you a insight into your prospect's and/or client's thought processes.
Benefits of market research include:
Developing compelling marketing materials

Getting ideas for expanding your products and services

Identifying trends before they become widespread, giving you a jump on the competition

Reducing risks
Once you have identified the demographic information (age, wealth, interests, etc.) of your target customers, you will want to ask questions such as: where are my prospects located, how will they find my business, how much competition do I have, what do I have to offer that puts me above the competition, and how much of a need or demand is there for what I am offering?
One of the best and most cost effective ways to gather this information is via your social media following, such as with Facebook, Twitter, Google+, Instagram, and even LinkedIn. You can ask for feedback, with survey participation or questionnaires to be filled out. You can vastly increase the number of responses by offering something in return, such as a discount, free shipping, etc.
Just as important as market research is competitive analysis, this is where you identify your competition by product line or service and market segment. You will want to look at your competitor's market share, strengths and weaknesses. Is this an advantageous time to go head-to-head with a company that has been doing what you're doing? Are you doing it differently?
Remember, even if you're selling widgets, there is more than one place selling widgets, you just have to do it better, have more value, or a more compelling offer or a superior widget or all of the above! What shape does your planning take in order to win a greater market share?
Veteran and Military Business Owners Association, VAMBOA,