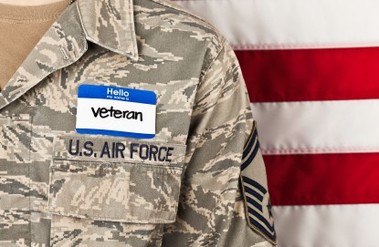 Many military veterans are successful entrepreneurs because of the leadership qualities honed during their service. There are numerous resources available to help veteran owned businesses as they start up and grow.
Veteran and Military Business Owners Association (VAMBOA)  https://vamboa.org
VAMBOA, a non-profit trade association, provides for the development, growth and prosperity of Veteran Business Owners, Service Disabled Veteran Owned Businesses (SDVOB) and Military Business Owners of all sizes. VAMBOA's future expansion includes establishing regional chapters throughout the country.
StreetShares  https://streetshares.com/
StreetShares is a social-lending marketplace that connects small business owners with investors. On the StreetShares marketplace, business owners pitch their stories directly to retail and institutional investors, who then place bids to fund a portion of the business owner's requested loan.
21 Gun Salute Initiative  http://www.gsa.gov/portal/content/232955
The General Services Administration's program to support service-disabled veteran owned businesses is known as the 21 Gun Salute Initiative. The 21 Gun Salute was created with gratitude for the injured soldier turned businessperson. The Salute is an action plan to meet and exceed the 3% contracting goal with the nation's service-disabled veteran-owned small businesses.
 American Corporate Partners  http://www.acp-usa.org/
This non-profit organization offers veterans tools for long-term career development through mentoring, career counseling, and networking opportunities.
The Bunker http://bunkerlabs.org/
The goal of the Bunker is goal is to launch and accelerate veteran-owned businesses, channel the energy among veterans to become entrepreneurs and business owners, and create a new forum for high-performing veterans to meet and collaborate.
BusinessUSA  http://business.usa.gov/
The BusinessUSA Veterans Resource tool is an interactive guide to help veteran business owners find the most relevant federal, state and local tools to help start and grow their businesses.
Boots to Business  http://boots2business.org/
Boots to Business is an entrepreneurial education and training program offered by the U.S. Small Business Administration (SBA) as part of the Department of Defense's Transition Assistance Program (TAP). The curriculum continuum includes steps for evaluating business concepts, the foundational knowledge required to develop a business plan and information on SBA resources available to help access start-up capital and additional technical assistance.
EBV Foundation  http://www.ebvfoundation.org/
The EBV National Program offers cutting-edge, experiential training in entrepreneurship and small business management to post-9/11 veterans with service-connected disabilities as well as to military family members who serve in a caregiver role to a veteran with a service-connected disability. The program is offered at no cost. The foundation provides grants to graduates of the program and help with business plan development.
FedBizOpps  https://www.fbo.gov/
The Federal Business Opportunities website provides a portal for businesses looking for active federal contracting opportunities. While not restricted to veteran owned businesses, it can still be a useful resource for finding opportunities.
Honor Courage Commitment, Inc.  http://www.honorcouragecommitment.org/
HCC provides resources and empowerment to veteran entrepreneurs including grants, scholarships and a fellowship program designed to build leadership qualities. HCC trains and positions military veterans to become successful entrepreneurs, business and community leaders by maximizing veteran talent.
Institute for Veteran and Military Families  http://vets.syr.edu/
A program of Syracuse University, IVMF is the first interdisciplinary national institute in higher education focused on the social, economic, education and policy issues impacting veterans, and provides a wide variety of resources for military veterans. There are numerous resources for veterans re-entering the workforce or looking to start their own businesses.
National Veteran Business Development Council – NVBDC – www.nvbdc.org
The National Veteran Business Development Council (NVBDC) is a nonprofit 501(c)3 organization that will act as the certification body for Veteran Owned Businesses (VOB) and Service Disabled Veteran Owned Businesses (SDVOB) to ensure that credible documentation exists of a business's Veteran status, ownership and control. The NVBDC shall certify the validity of the VOB or SDVOB business seeking opportunity in the Supplier Diversity initiatives made available to veteran owned businesses.
National Veteran Small Business Coalition  http://www.nvsbc.com/
This organization works to ensure that veteran owned small businesses are given first consideration for federal prime and subcontracting procurement opportunities. Members receive access to resources related to federal contracting.
Patriot Boot Camp  http://patriotbootcamp.org/
Patriot Boot Camp is an accelerator program focused on helping military veterans and their spouses become successful technology entrepreneurs. Open to all active duty military members, veterans and their spouses, the main program is a 3-day event that provides participants with free education, training and mentorship.
SBA Contracting Support for Small Businesses  https://www.sba.gov/category/navigation-structure/contracting
The SBA offers resources for service-disabled veteran owned businesses looking to procure federal contracts. The SDVOSBC program allows procuring agencies to set aside contracts specifically for veteran owned businesses.
VetBiz  http://www.vetbiz.gov/
The VA's VetBiz site provides information about the Center for Verification and Evaluation's efforts to verify Service-Disabled Veteran-Owned Small Businesses (SDVOSBs) and Veteran-Owned Small Businesses (VOSBs).  SDVOSBs and VOSBs who want to participate in the VA's Veterans First Contracting Program must be verified by CVE in order to be eligible for VA contract set-asides.
VetBizCentral  http://vetbizcentral.org/
VetBizCentral is a veteran run site that assists veteran and active duty military entrepreneurs in the formation and expansion of their businesses through training and counseling, networking opportunities, mentoring and advocacy.
Veteran Business Outreach Centers  https://www.sba.gov/offices/headquarters/ovbd/resources/362341
The SBA provides assistance locally through Veteran Business Outreach Centers. The centers assist veterans in locating resources in their local communities, such as such as business training, counseling and mentoring.
Veteran Entrepreneur Portal  http://www.va.gov/osdbu/entrepreneur/
As part of the VA's Office of Small and Disadvantaged Business Utilization, the Veteran Entrepreneur Portal provides access to a number of business tools and services, including starting and expanding a business, acquisition support, strategic support and more.
Veteran Fast Launch Initiative  https://www.score.org/vetsfastlaunch
The Veteran Fast Launch Initiative is a package of free software and services combined with SCORE's mentoring program in order to help accelerate the ability of veterans and their families to start and succeed as small business owners.
Vetrepreneur Mentoring  http://vetrepreneurmentoring.com/index.html
Vetrepreneur Mentoring provides mentoring, guidance and expertise to help veteran entrepreneurs with everything from contractor registration to website creation.
Victory Spark  http://gan.co/members/view/victory-spark
Victory Spark is a program of the larger Global Entrepreneurship Collective, Inc. umbrella. Specifically, Victory Spark focuses on servicing U.S. Military Veteran-led startups. The program includes a 12-week mentor-driven Lean LaunchPad Program, along with grant funding for entrepreneurs who complete the program.
V-Wise  http://whitman.syr.edu/vwise/
An entrepreneurship project of the Whitman School of Management, Veteran Women Igniting the Spirit of Entrepreneurship (V-Wise) provides resources, courses and mentorship to female veterans who have started businesses or are looking to do so.