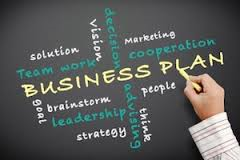 If you are on VAMBOA's blog, chances are that you already know that veterans are twice as likely as their civilian counterparts to jump into entrepreneurship. And according to the Small Business Administration (SBA), one in ten small businesses boasts a veteran at the helm.
Why do so many veterans become entrepreneurs post-military? For many, it's a way to leverage the unique skills they acquired through their service into long term success. It is also a way to contribute to the country's economy.
There are a number of resources available to aid veteran entrepreneurs to start and grow their businesses. Of course, joining a trade association like VAMBOA is a great step. VAMBOA has numerous resources, including contract opportunities, events, mentorship and more. Membership is free.
The SBA's Boots to Business training program provides free entrepreneurial training for U.S. veterans. The program is available to service members transitioning or retiring from the U.S. military, as well as to their dependents.
Designed specifically for post-9/11 veterans with service-connected disabilities, the Entrepreneurship Bootcamp for Veterans National Program leverages the skills, resources and infrastructure of higher education to offer cutting-edge, experiential training in entrepreneurship and small business management. The aim of the program is to open the door to economic opportunity for our veterans and their families by developing their competencies in creating and sustaining an entrepreneurial venture.
The Microsoft Software & Systems Academy (MSSA) helps active duty U.S. service members develop the career skills necessary to meet the IT industry's high demand for cloud developers, cloud administrators, and database and business intelligence administrators. Upon successful completion of the program, participants gain an interview for a full-time job at Microsoft or one of their participating partners.
In order to take advantage of these resources, it is important to sure you have the certification you need to verify that your business is veteran-owned. Certification is available through the National Veteran Business Development Council. The turn-around time for certification averages 60 days from the initial application, but can also be fast-tracked if your company has previously been authorized by
Center for Verification and Evaluation (CVE)
National Minority Supplier Development Council (NMSDC)
The Women's Business Enterprise National Council (WBENC)
National Gay & Lesbian Chamber of Commerce (NGLCC)
The cost to submit an application is based on revenues.