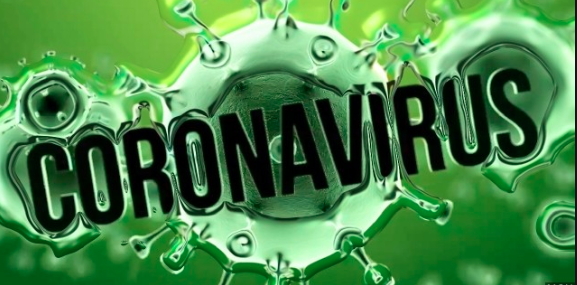 According to the Centers for Disease Control and Prevention (CDC), the COVID-19 virus is spreading from person to person through close contact and respiratory droplets from coughing or sneezing.  Most states have enacted "shelter-in-place" mandates to limit social gatherings and hopefully lessen the number of people who become infected.
However, even in isolation, we all still need to acquire basic goods including food.  A big question everyone is asking is:  Do you need to disinfect your groceries? The mail? What about packages and other delivered items? What should you be cleaning more often?
High-Touch Areas:
What are "high-touch areas?" They are all of the things that we touch frequently. These need to be cleaned more often with a good cleanser.
They include things such as:
Doorknobs and handles
Steering wheels
Toilet flusher
Light switches
Faucets and sinks
Hand and dish towels
Handles on furniture and appliances
Tables, desks, and hard-backed chairs
Toiletries and makeup
Computer keyboard and mouse
Handbags, tote bags, laptop bags, etc.
Groceries:
Food and food packaging are not the biggest concerns at the grocery store right now, though the surfaces will need to be disinfected. Your biggest shopping risk right now is contact with other people and high-touch areas like shopping carts, basket handles, and freezer isle handles.
It is extremely important to practice appropriate social distancing while in the grocery store, avoid touching your face while shopping, use hand sanitizer before getting into your vehicle, and wash your hands thoroughly when you return home.
The US Food & Drug Administration's (FDA) current guidelines on food safety and coronavirus do not include disinfecting perishable or non-perishable grocery items even though we know the virus itself can live for sometime on surfaces such as plastic, metal, and cardboard.
Produce:
Perishables should be cleaned as you would clean your hands. If you cannot wash it, you may want to skip it for right now.  Do not use products like bleach or Lysol on food, they are both designed for surfaces and are not meant to be ingested and can cause illness.
Reusable Grocery Bags:
Reusable grocery bags are considered high-touch items. At this time they should be avoided or cleaned after every use to ensure they remain free of any possible contamination.
Food Delivery and Takeout:
Similar to grocery shopping, your biggest concern here is contact with the delivery person. If possible choose a delivery company that allows contactless delivery.
Apps: Many delivery apps have contact-less delivery options built in that also allow you to pre-tip the delivery workers. It is best if you can avoid touching cash right now as it is also a high-touch surface.
Phone: When placing orders by telephone, you can request that the delivery be left on the steps, porch, or driveway outside your home or in the lobby of multi-unit buildings.
Pickup: When picking up takeout always practice appropriate social distancing with restaurant personnel and other customers. If possible, pre-pay for your meal before you pick up your food, or use touch-free payment system, rather than cash or credit cards, to avoid cross-contamination.
Once you get home with your food, make sure that you remove it from the packaging from the restaurant, throw it away outside of your home, and wash your hands.
Here are a few tips:
Place delivery bags and containers in the sink rather than on table- or countertops.
Transfer food from takeout containers to a plate.
Discard all delivery bags, boxes, and takeout containers in the trash or recycling.
Wash your hands before eating.
Leftovers should be put in your own food storage containers rather than in takeout containers.
For a more in-depth overview of how to handle food, groceries, and takeout watch this YouTUBE video from Dr. Jeffrey VanWingen: https://youtu.be/sjDuwc9KBps.   Many physicians differ with Dr.  VanWingen and feel his advice is extreme.
Mail and Packages:
Just as with food packaging and take-out delivery items, mail and packages pose a low risk of transmitting the coronavirus, but it is a good idea to be cautious. Also just like food packaging and delivery items, you should avoid any contact with the person delivering your mail or packages. It is best to have the package left at your door, open all packages outside of your home, dump the contents out without touching them, toss the packaging in the trash, wash your hands, then collect your items.
Experts are recommending social distancing, keep your hands away from your face, regular hand washing, and regularly sanitizing high-touch areas. All of these combined are our best measures to prevent getting sick and the overall spread of coronavirus. We all need to be a bit more diligent right now and we can get through this together.
VAMBOA asks you to stay safe and healthy.   We are all in this together.